This Prestigious University Intends To Return Millions Of Dollars In 'Gifts' From FTX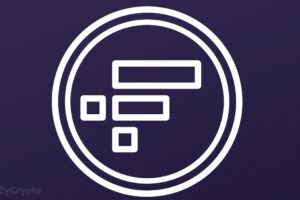 Stanford University has announced plans to return all funds it received from the now-defunct cryptocurrency exchange FTX. The millions of dollars in gifts were allegedly masterminded by Sam Bankman-Fried's parents, Joseph and Barbra, who are professors at Stanford Law School.
Why Stanford Is Returning Donations From FTX
Stanford is set to return contributions made by the now-collapsed FTX cryptocurrency exchange, according to a Bloomberg report.
The California-based prestigious university confirmed its intention to repay the funds "in their entirety" after discussions with attorneys for the FTX debtors. Stanford received around $5.5 million in gifts from FTX between November 2021 and May 2022. The FTX Foundation and its affiliated companies had apparently donated gifts to Stanford mainly for pandemic-related prevention and research, a representative of the university said.
Stanford's announcement comes after the FTX bankruptcy estate sued Joseph Bankman and Barbara Fried for reportedly stealing millions from the exchange. The suit was initiated on September 11 against the two legal scholars, alleging they misappropriated funds through their involvement with FTX to "enrich themselves, directly and indirectly, by millions of dollars".
Bankman and Fried allegedly pushed for tens of millions of dollars in political and charitable donations, including to Stanford University, "which were seemingly designed to boost Bankman's and Fried's professional and social status at the expense of the FTX Group," the filing noted.
Sam Bankman-Fried's parents have refuted all the allegations, calling them "completely false." 
SBF has been accused of misappropriating billions of dollars of customer and investor funds, in what is arguably one of the largest frauds in American history. He faces an array of charges, including fraud and money laundering, which he has pleaded not guilty to. The disgraced 31-year-old founder and former CEO of the bankrupt FTX cryptocurrency exchange is readying for a trial next month while still behind bars.
The current FTX team is exploring its options for clawing back the money doled out to promoters, politicians, and institutions over the years as one way to repay its substantial debts and possibly relaunch.
Meanwhile, a bankruptcy court recently gave FTX the permission to sell, stake, and hedge its crypto holdings, which are said to be worth over $3.4 billion.
Source: Read Full Article