Binance Announces Recovery Fund For Crypto Firms In Liquidity Crisis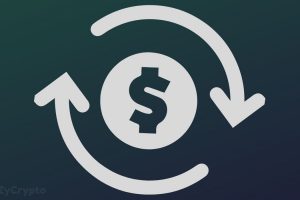 The giant crypto exchange aims to mitigate FTX-induced effects in the industry.
Tron's founder, Justin Sun, has pledged support for the new initiative.
FTX filed for chapter 11 bankruptcy last week following historic liquidations.
In light of the collapse of the cryptocurrency derivatives exchange, FTX, Binance CEO, Chanpeng Zhao, has proposed an 'industry recovery fund' to support large crypto projects facing liquidity problems. The fund aims to mitigate a 'further cascading negative effect of FTX,' according to the executive who announced the move on Twitter.
Zhao said that more details on the fund would be announced. The executive of the largest exchange by volume has welcomed suitable projects to reach out to Binance Labs 'if they think they qualify.'
CZ has also invited industry peers to co-invest in the fund, saying that 'crypto is not going away.' H.E. Justin Sun, the founder of Tron, was the first to pledge support for the fund. Commenting on CZ's post, Sun said his blockchain DAO ecosystem, Huobi Global, and Poloniex would participate in the pool.
Binance's announcement comes amid a domino effect in the crypto space following FTX's filing for Chapter 11 bankruptcy on Nov.11. The events leading up to the debacle sent shockwaves in the digital asset space, forcing major players to reassure the public of their liquidity. CZ's advice could have informed the audit by the exchanges.
CZ wants proof of reserves from industry players
Zhao, whose tweet about liquidating the FTT token triggered the fall of FTX, had advised industry players to do a Merkle-tree proof of reserves, adding that Binance will release its PoR soon to enhance credibility.
Three days later, Crypto.com CEO, Kris Marszalek, took to Twitter to share some of the data about the assets in the exchange's cold wallet addresses.
Marszalek said: 'While the Proof of Reserves audit preparation is underway, we are sharing our cold wallet addresses for some of the top assets on our platform. This represents only a portion of our reserves: about 53,024 BTC, 391,564 ETH, and combined with other assets, a total of about US$3.0 b.'
Last month, Binance announced a lending facility to help distressed bitcoin miners affected by the crypto winter. The $500 million project targeted private and public miners, eligible to borrow against their physical and digital assets for loans for up to 2 years. 
Source: Read Full Article