Binance, Blockchain Firm Orbs to Sponsor New Accelerator for DeFi Innovation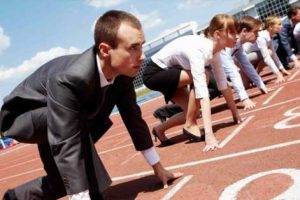 Cryptocurrency exchange Binance and blockchain platform Orbs have announced they are teaming up to support a recently launched accelerator focused on research and development within decentralized finance (DeFi).
In an announcement on Monday, the two firms said they are now the first core sponsors of the DeFi.org accelerator, which will bootstrap startups in the space.
Grants in the region of "tens of thousands of dollars" will be provided to successful projects according to their needs, the firms' representative told CoinDesk. There will be no equity investments.
DeFi.org is now looking for projects "based on the principles of fair distribution, community ownership, innovation, responsible approach to risk, sustainable economics and composability with the broader ecosystem."
As well as grants, selected startups will receive market exposure and mentorship from individuals such as Orbs co-founder and technical lead Tal Kol.
They will also receive "special consideration" for further funding from both Binance and Orbs.
Read more: Binance Labs Leads $12M Funding Round for Multi-Asset Wallet Developer MATH
Source: Read Full Article