Ethereum Briefly Shatters $1,000 Support as Market Downturn Intensifies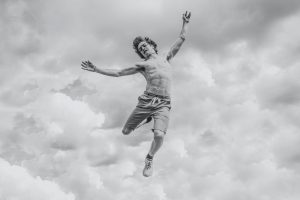 Ethereum has seen some intense volatility throughout the past few days, with buyers taking full control of its price action last week before it saw a massive selloff
This decline erased a week's worth of gains and sent the cryptocurrency's price tumbling down to lows of $900 that were set this morning
This came about in tandem with Bitcoin seeing some weakness as well, with the benchmark cryptocurrency
BTC has plunged towards $30,000, with sellers being in full control of its price action as the cryptocurrency fails to find any strong buy-side support
So long as BTC shows continued signs of weakness, it may create headwinds for Ethereum and other altcoins as well
One analyst is noting that ETH is holding above a crucial support level that may allow for it to
Ethereum has seen some intense volatility as of late, with sellers erasing its recent gains as they push it from highs of $1,400 to lows of $900 earlier this morning.
It has since posted a strong rebound from these lows and is trying to flip $1,000 back to support, but it remains unclear as to whether or not this will hold strong as a support level and allow for it to see further expansion.
One trader is noting that the recent dip led the cryptocurrency to a key support level. Holding this level in the days ahead may allow for significantly further upside.
Ethereum Shows Signs of Weakness as Bulls Struggle to Defend $1,000
At the time of writing, Ethereum is trading down over 20% at its current price of $1,000. This is where it has been trading throughout the past few days, with the selling pressure seen above this level proving to be significant.
Each attempt to flip $1,000 into support following its dip to lows of $900 has been met with intense selling pressure.
If it can firmly hold above this level in the short-term, it could allow for it to see some serious upside in the days and weeks ahead.
Trader: ETH Finds Strong Support at Key Level
One trader explained in a recent tweet that ETH has been able to find some strong support at a key level, which could indicate that upside is imminent.
"ETH kijun and 20 day sitting there like 'how you doin?'" he said while pointing to the below chart.
Image Courtesy of Ledger. Source: ETHUSD on TradingView.
The coming few days should shine some light on Ethereum's near-term outlook, as any intense Bitcoin volatility will likely have an impact on the price action seen by ETH and other altcoins as well.
Source: Read Full Article