Binance NFT Marketplace Drops Polygon Network Support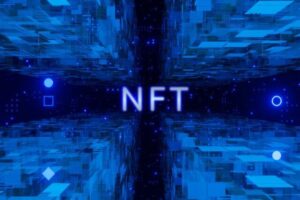 Binance NFT Marketplace is a digital platform where users can buy, sell, and trade non-fungible tokens (NFTs). Operated by Binance, one of the world's largest cryptocurrency exchanges, the marketplace was launched on June 24, 2021. It offers a diverse range of digital assets, including art, collectibles, and virtual goods. The platform supports multiple blockchain networks and provides various activities such as auctions, fixed-price sales, and staking programs. It has also been known for its collaborations with artists, celebrities, and brands to launch exclusive NFT collections.
On 8 September 2023, Binance NFT Marketplace announced that it would cease supporting the Polygon Network, effective September 26, 2023, at 06:00 UTC. The decision is part of the platform's ongoing efforts to streamline its product offerings. Users are advised to withdraw their NFTs that are on the Polygon Network from the Binance NFT Marketplace by December 31, 2023, at 23:59 UTC. Additional details for affected users will be provided at a later date.
Starting from the specified date, the platform will restrict several activities related to the Polygon Network. Users will no longer be able to buy, deposit, offer, or list NFTs from the Polygon Network on the Binance NFT Marketplace. Listings impacted by this change will be automatically canceled, and the corresponding Polygon Network NFTs will be returned to the users' accounts after September 28, 2023, at 02:00 UTC.
In a related development, the marketplace will also discontinue its staking program for The Sandbox NFTs. Users will no longer be able to stake their LAND NFTs on the Polygon Network to earn daily rewards in The Sandbox (SAND) tokens. All currently staked LAND NFTs will be automatically unstaked on September 27, 2023, and returned to the respective Binance accounts of the users after September 28, 2023, at 02:00 UTC. The final distribution of daily SAND rewards will also be credited to users' Spot wallets automatically after this date and time.
The Binance team has expressed apologies for any inconvenience caused and encourages users with questions to contact their Customer Support team.
Featured Image via Pixabay
Source: Read Full Article