XRP News: Ripple's Strategic Move: Acquires Fortress Trust, Bolstering Its Crypto Arsenal – Coinpedia Fintech News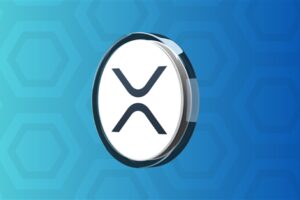 Ripple, a well-known figure in the cryptocurrency sphere, has once again captured the attention of the media with its latest strategic move. This time, the spotlight is on Ripple's acquisition of Fortress Trust, a crypto company holding a financial license in Nevada. While the exact financial details of the transaction remain undisclosed, a representative from Ripple has confirmed that it involved a combination of cash and equity.
Brad Garlinghouse, Ripple's CEO, expressed his enthusiasm regarding this recent addition to their crypto portfolio. He emphasized the importance of their existing investment in Fortress Blockchain Technologies, which provided them with insight into the team's vision and technology. Garlinghouse stated, "We're excited to incorporate this team and its technology to accelerate our business."
Ripple's new acquisition comes after that of Metaco
This acquisition comes shortly after Ripple's high-profile acquisition of Metaco, a crypto custodian, for an impressive $250 million in May. This acquisition stood out as one of the most significant in the crypto industry this year.
Furthermore, the inclusion of Fortress Trust and its valuable Nevada trust license enhances Ripple's portfolio of regulatory permits, which already boasts 30 state money-transmitter licenses and the coveted New York BitLicense.
Monica Long, the President of Ripple, highlighted the significance of these licenses, stating, Licenses serve as a powerful tool for enhancing customer experiences. Ripple appears poised to leverage these licenses to elevate its offerings within the crypto sector.
Ripple gained widespread recognition in the crypto world when it became entangled in a legal dispute with the U.S. Securities and Exchange Commission (SEC) in 2020.
The SEC alleged that Ripple and two of its executives had conducted unregistered securities offerings through their sale of XRP. In response, Ripple vigorously defended itself, arguing that XRP resembled a commodity, such as gold, silver, or sugar, rather than a security or a share in profits from a common enterprise.
Source: Read Full Article