Binance Wants To Make A Return To Japan After Four Long Years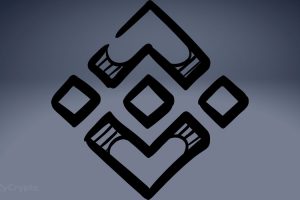 Binance could be back in Japan as the exchange is set to apply for an operating license from regulators.
Japan's new Prime Minister, Fumio Kishida, looks to expand the possibilities of Web3 in the economy.
Binance will battle with Crypto.com and FTX for market share in the third largest economy.
After a four-year absence, the largest exchange in the world wants to stamp its presence in the Far East.
Binance is set to return to Japan after leaving the country four years ago amid regulatory concerns. The company will now obtain a license to operate in the country, following Japan's more friendly stance on digital assets.
In 2018, The Financial Services Agency (FSA) told Binance to quit operations in the country as it did not have a license and failed to register with Japanese regulators. The stance of the Japanese government forced the exchange out of the country, raising other regulatory concerns about the position of digital assets.
Binance's quest to operate in Japan comes with the new Prime Minister's decision to adopt a friendly policy towards web3 growth in the hunt for a "new capitalism."
Speaking at an event in London, Kashida expressed his desire for the growth of web3, stating that Japan "will develop an environment for the promotion of Web3, such as blockchain, NFTs, and the metaverse."
The move to return to Japan will expand the exchange's reach in Asia, although it will face fierce competition from other exchanges operating in Japan.
Japan has been thorough with virtual asset regulations to protect its citizens over the years. In June, the country passed a new regulation requiring all stablecoins to be backed by fiat to avoid loss, a knee-jerk reaction towards TerraUSD (UST) de-pegging from the US dollar.
The battle among exchanges in Japan
Digital asset firms are in a scramble in Asia, with Binance, Crypto.com, and Gemini operating in Thailand, Malaysia, and India, among others. The continent's tech-savvy population and friendly virtual currency legislation have turned it into a paradise for firms looking to expand their operations.
The move to make a return to Japan will see Binance compete with the second largest exchange FTX for the top spot in the country. Recording a daily trading volume of over $2 billion across 416 markets, FTX will have to do more to stop the market leader Binance from taking its market dominance in Japan.
Binance records a daily trading volume of over $18.5 billion across 1698 markets. Crypto.com also has a fast-growing presence in Japan with local exchange DeCurret Inc, making the battle for Japan fierce.
Source: Read Full Article