Bitcoin Crash Liquidates 262,344 Traders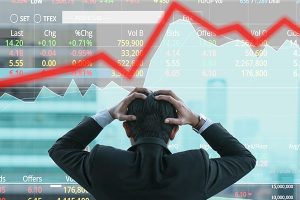 Bitcoin price plunged nearly 20% in the past 24 hours as the price dip created panic among retail and institutional investors. The recent Bitcoin crash has liquidated 262,344 BTC traders with long positions. The price of the world's largest cryptocurrency reached as low as $32,000.
According to the latest data provided by the crypto analytics company Bybt.com, liquidations have surged significantly since yesterday. Approximately $1.94 billion worth of long Bitcoin positions got liquidated in the last 24 hours. Crypto volatility has jumped after the recent crash.
Bybt also mentioned that earlier on Monday, around $855 million worth of long positions got liquidated within one hour and cryptocurrency exchange Binance topped the list with the liquidation of $290 million worth of buy positions.
The cryptocurrency market cap plunged as much as $200 billion within one day after the Sunday crash started a much-hyped correction in cryptocurrencies. The total market cap of digital assets reached $1.11 trillion on Sunday after the bullish market sentiment pushed the crypto market to an all-time high. The total market cap of cryptocurrencies dipped as low as $890 billion today following a 20% crash.
Bitcoin Volatility and Price Action
BTC volatility has surged significantly since yesterday as crypto exchanges are reporting massive orders. The latest data from Bybt.com shows that long futures contracts are getting liquidated much quicker than anticipated. Bitcoin has seen the worst plunge since March 2020 as the world's most valuable cryptocurrency has erased all gains since the last week. This year started on a positive note for Bitcoin due to high demand from institutional and retail investors. BTC price jumped from $28,000 on 1 January to as high as $41,600 on 8 January.
As of writing, the price of Bitcoin has recovered a little bit from the recent crash to reach $35,000. The world's second-largest crypto-asset Ethereum is currently trading near $1,100. The price of ETH plunged more than 20% since yesterday as the total market of Ethereum reached $124 billion.
Source: Read Full Article