Fortrade Looks 'Satisfactory' despite Double-Digit 2019 Profit Drop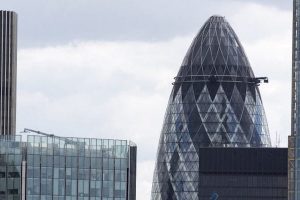 London-based Fortrade, a forex and CFDs brokerage, has published its yearly financial results for 2019, showing a drop in its revenue and profits. However, the company seems 'satisfactory' with the results given the industry and economic conditions.
The revenue for the period came in at little more than $15.54 million, down from the previous year's $17.66 million. Percentage-wise, that was an annual decline of 12 percent. Additionally, the cost of sales followed the revenue and dropped to $12.15 million. It was at almost $14.3 million in the previous year.
However, the broker registered a gross profit of $3.39 million and heavy administrative expenses dragged the operating profits down to $100,884, a 70 percent drop from the same in 2018.
Weighing in the income from other sources and deducting the taxes, the London-based broker posted a net profit of $147.404, declining from 2018's net profit of $363,447.
Prepared for Expansion
Established in 2013, Fortrade offers CFDs trading services with forex, stocks, indices, commodities and US treasuries. It targets both retail and institutional clients.
The brokerage prepared itself for Brexit in advance and established an entity in Cyprus for its European operations, gaining a license from the local regulator in March 2020. Moreover, it holds another license from the Belarusian regulator.
Apart from Europe, Fortrade is further regulated in Australia and Canada for its global operations.
"The group continues to look for opportunities both in the UK and overseas. Therefore, the directors expect that the group will grow both in the core market and new markets, and this will lead to an improvement in the group's financial results and growth in key performance indicators of clients numbers and trade volumes," the Companies House filing stated.
Most recently, the broker entered into a sponsorship deal with the top Scottish football club, Rangers, for a period of 18 months, which will give it access to the club's physical and digital real estate for promotions.
Source: Read Full Article