Bitcoin Depot Will List on the NASDAQ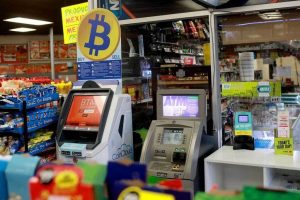 Bitcoin Depot – arguably one of the biggest names in crypto ATMs – has joined hands with a firm called GSR II Meteora Acquisition Corp. The partnership enables Bitcoin Depot to become a publicly listed company, thus giving it an opportunity to follow in the footsteps of Coinbase, one of the world's largest and most popular digital currency exchanges.
Bitcoin Depot Is Going Public
After the maneuver is complete, Bitcoin Depot will instead be known as Bitcoin Depot Inc., and it will trade on the NASDAQ under the symbol "BTM." Brandon Mintz – CEO and founder of the firm – explained in a recent interview:
Today marks an important milestone for Bitcoin Depot. We are always looking to expand our reach so as many people as possible can access cryptocurrency to control their own money and conduct easier and simpler financial transactions. Since inception, we've expanded our BTM footprint across North America, signed strategic relationships with major retailers, and enhanced our services to provide convenient access to cryptocurrency as we aim to become a digital asset economy on-ramp destination for users to efficiently turn cash into crypto. We're excited about numerous growth opportunities and believe a public listing enhances our ability to scale and evolve to achieve our goal of providing a convenient and secure way to purchase cryptocurrency.
The idea of becoming a publicly listed cryptocurrency company has taken hold in the digital world ever since Coinbase became one of the first companies to make this move back in April of last year. Coinbase announced it would be a public company that would list on the NASDAQ almost a year and a half ago.
The company saw its stock shares explode during the first few weeks of trading, with each share going for around $300 at the time of the company's big debut, though stocks have since taken a serious turn for the worse in this year's bear market, and now Coinbase shares are trading for more than 50 percent less than their April 2021 prices.
Throwing his two cents into the mix was co-CEO and director of GSRM Gus Garcia, who explained in a statement:
We are incredibly excited to partner with Bitcoin Depot to help drive its progress and support its mission to connect those who prefer to use cash to the broader, digital financial system. With its significant BTM footprint, key strategic relationships, and feature-rich mobile app, we believe Bitcoin Depot is well positioned to take advantage of the highly fragmented BTM market both domestically and overseas.
Aligning the Goals
Lastly, Lewis Silberman – co-CEO and director of GSRM – stated:
We're thrilled to announce our business combination with Bitcoin Depot. With an attractive growth profile, history of profitability, and exposure to cryptocurrency and digital asset adoption trends, we believe Bitcoin Depot will make for a compelling public-company story.
Source: Read Full Article