Bitcoin Millionaire Transfers $206 Million Worth of BTC to Binance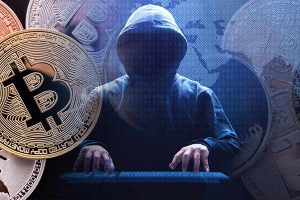 Bitcoin regained the price level of $43,000 today after a jump of nearly 4% in the last 24 hours. While Bitcoin bulls look keen to keep the world's largest digital asset above the $40,000 price level, its whale activity has spiked since yesterday.
According to Whale Alert, one of the leading blockchain tracking and crypto analytics platforms, a leading Bitcoin wallet transferred 5,000 BTC from Xapo to Binance on 29 September at 19:56 UTC. The total value of the transaction currently stands at around $206 million.
In a separate transfer, someone moved 500 Bitcoin from an unknown wallet to crypto exchange Coinbase. The latest surge in BTC exchange supply came as a surprise after leading digital exchanges saw significant outflows during the last week.
In the previous week, the Bitcoin exchange supply ratio plunged to its lowest level in more than 2 years. The latest exchange inflows indicate that there is a change in the transfer pattern of prominent Bitcoin wallets. In terms of price, BTC is currently trading above $43,500 with a market capitalization of more than $820 billion.
Bitcoin Circulation
One of the key indicators of Bitcoin's network activity and its future price action is the unique token circulation of BTC. According to crypto analytics platform Santiment, BTC circulation has reached its highest level since late July 2021.
"Bitcoin's circulation is a telling sign as to whether future market price growth can occur. The past 3 days, BTC is averaging 189.2k unique tokens circulating on the network, the highest since late July (when BTC grew 31% the following 5 weeks)," Santiment highlighted.
Due to the latest price surge in the world's largest cryptocurrency, the liquidation of short crypto trading positions spiked substantially in the last 24 hours. The data from bybt.com shows that approximately $94 million worth of short trading positions were liquidated in the last 24 hours. The number includes the liquidation of nearly $40 million worth of short Bitcoin positions.
Source: Read Full Article