Bitcoin Mining Machine Maker Ebang to Launch Crypto Exchange in 2021; Shares Rise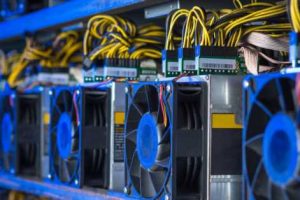 Bitcoin mining equipment maker Ebang (EBON) announced Thursday it is preparing to officially launch a cryptocurrency exchange in the first quarter of 2021.
Shares of the Nasdaq-listed mining equipment manufacturer rose on the news, jumping to as high as $6.18 a share before settling down to $5.71 at the time of this writing, up 16%.
Ebang said it has started publicly testing its cryptocurrency exchange and will officially launch in the first quarter of 2021.
Very little has been revealed about the proposed exchange, except that Ebang has said it will be a regulatory-compliant cryptocurrency exchange that would strictly operate outside of China, where the government has cracked down on trading platforms.
Recently Ebang set up a wholly owned subsidiary in Australia as part of its strategy to create a digital asset trading platform.
In a statement, Ebang Chairman and CEO Dong Hu said the completion of the internal testing of the cryptocurrency exchange is a step forward in expanding its blockchain financial services business.
"We will also explore other business opportunities in the blockchain and cryptocurrency industry such as establishing mining farms and cryptocurrency mining to optimize the structure of our offerings in the blockchain industry value chain," said Hu.
Read more: Bitcoin Miner Producer Ebang Blames Coronavirus for 50% Slump in Revenue
Source: Read Full Article