Bitcoin Plunges 8% to $30,500 Amid Rapid Weekend Price Action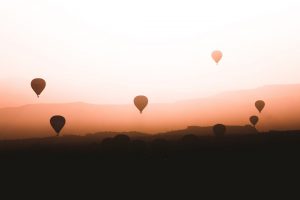 After peaking at $33,350 earlier today, Bitcoin plunged as low as $30,000 on leading exchanges just minutes ago. Yet in spite of this rapid sell-off, buyers have stepped in to buy the dip.
BTC now trades for $31,300 and is up in excess of 7.5% in the past 24 hours. Altcoins, such as Ethereum, remain green in spite of the drop as well.
Many attribute this price volatility to it being a weekend. While BTC was largely a retail-focused market, institutions have begun to trade it, often leading to increased liquidity and volumes on weekdays as opposed to weekends.
Bitcoin Blow-Off Top
Some have argued that Bitcoin may be undergoing a blow-off top after gaining nearly $4,000 in the span of a single day.
One trader shared this trade below, noting that he entered a Bitcoin short position near the highs as a result of overbought indicators. As the chart shows below, certain indicators showed that Bitcoin's price action was clearly getting overheated and likely needed time to reset.
I just entered a small short.
Will add more if I see a nice reaction.
I'm sorry.
I understand if you guys want to unfollow me now.$BTC pic.twitter.com/ngaLaFBPuk
— Byzantine General (@ByzGeneral) January 2, 2021
What gives these traders pause, though, is the rapid recovery that BTC just saw.
While Bitcoin did trade as low as $30,000 just minutes ago, it now trades at $31,300. The rapid recovery in the cryptocurrency's price action may show that there is a latent bid for the cryptocurrency that will appear on any dip.
This buying pressure is likely institutional. Grayscale, for instance, added nearly 13,000 BTC to its holdings late in December to account for an influx of institutional capital.
There is also news that firms such as SkyBridge Capital are purchasing dozens of millions of dollars worth of BTC.
Source: Read Full Article