Capitolis Taps CLS Group to Sweeten FX Data Offering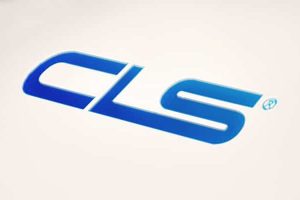 Capitolis, which has offices in New York, London and Tel Aviv, has entered a services agreement with FX settlement specialist CLS Group to enhance the data offering of its foreign exchange service.
Through the partnership, Capitolis' proprietary technology platform will integrate CLS' data to help clients optimize their balance sheet exposures through eliminating unnecessary positions. The company also helps firms in finding the best party to hold the remaining positions, enabling a much more streamlined solution to service the needs of both sell and buy sides of the market.
CLS' FX settlement service is available both directly, to settlement members, and indirectly, to third-party clients. Over 25,000 third-party clients use CLSSettlement including banks, funds, non-bank financial institutions and multinational corporations.
Founded in 2017 by Israeli entrepreneur Gil Mandelzis alongside former Thomson Reuters' execs, Capitolis enables financial institutions to free up capital and remove barriers that would otherwise restrict trading.
Capitolis Secures New Investments from Big Players
To date, Capitolis said that over 50 financial institutions, as well as many hedge funds and asset managers, leveraged its technology to eliminate more than $5 trillion in overall positions.
Earlier in September, the Fintech firm raised $11 million from financial giants like Citi, JP Morgan, and State Street. Since inception, Capitolis has amassed $81 million in total funding, backed by investors such as Index Ventures, Sequoia Capital, Spark Capital, SVB Capital and S Capital.
Gil Mandelzis, CEO and founder of Capitolis, said, "Capitolis brings a novel approach to the market, delivered through innovative technology. We are building a growing community of financial institutions that will allow these firms to collaborate and optimize their financial resources. Our alliance with CLS, one of the most trusted and formidable market infrastructures, will help us to create new opportunities for collaboration and move us closer to achieving our vision – to make markets safer, healthier and more efficient."
Keith Tippell, Global Head of Product at CLS, added, "Our unique position at the center of the FX market enables us to collaborate with specialized service providers, like Capitolis, resulting in solutions that provide choice and flexibility for our clients and make the trading environment more efficient, safer and cost effective. We are excited to collaborate with the Capitolis team, providing CLS trade data and enabling improved capital efficiencies and significantly reducing risk for market participants."
Source: Read Full Article