Cboe Sees 8.2% Jump in November Spot FX Trading Demand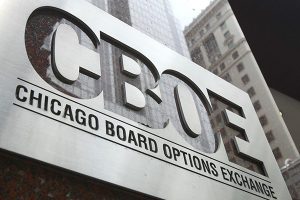 After a drop in October demand, the trading volume with spot foreign exchange (forex) on Cboe FX Markets has significantly jumped in November 2021. According to the official figures, the overall trading volume for the month came in at $776.5 billion.
That was a month-over-month jump of more than 8.2 percent, but on a yearly basis, the FX trading demand slipped marginally by 1.6 percent.
The average daily volume (ADV) for last month came in at almost $35.3 billion, which is more than 3.2 percent higher than the previous month's ADV of $34.1 billion. November had 22 trading days, compared to 21 in October, which pushed down the monthly ADV despite a higher total trading volume.
The growth in November trading volume is also signaling a rebound in the market demand as the total trading demand for the month was second highest in 2021, only behind $880 billion recorded in March.
Though the spot exchange recorded its lowest daily FX demand on November 25 with only $15.2 billion, the demand skyrocketed by the last day of the month with the daily volume touching $59.7 billion.
Impressive Numbers
Meanwhile, Cboe Global Markets ended the third quarter of 2021 with net revenue of $370 million, which is nearly 27 percent higher than the same quarter of the previous fiscal year. The EBITDA margin for the period, however, dropped 10.9 percentage points.
The US derivatives exchange giant is now strengthening its presence in neighboring Canada as it is acquiring Toronto-based stock exchange NEO. The acquisition deal is expected to be closed by the first half of 2022, but the involved amount was not disclosed.
Source: Read Full Article