Chainalysis Raises $100 Million in a Funding Round Led by Coatue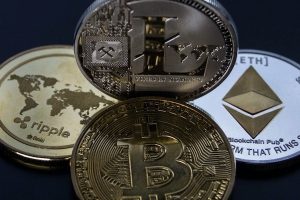 Chainalysis, a New York-based blockchain data platform, announced today that the company has secured $100 million in the latest Series E funding round led by the US-based company, Coatue.
According to the official press release, the company's existing investors, including Benchmark, Accel, Addition, Dragoneer, Durable Capital Partners and 9Yards Capital also increased their investment in the blockchain analysis firm.
Bank Account Alternative. Business Account IBAN.
Additionally, Chainalysis highlighted the participation from Altimeter, Blackstone, GIC, Pictet, Sequoia Heritage and SVB Capital in the Series E investment round.
Chainalysis mentioned that the company is on a mission to facilitate businesses and government organizations in the detection and prevention of cryptocurrency crimes including money laundering. The company is providing investigation and compliance software to government agencies and crypto businesses to detect and prevent illegal activities associated with cryptocurrencies.
Commenting on the latest funding round, Kris Fredrickson, Managing Partner at Coatue, said: "Chainalysis's data platform is core infrastructure which helps to create a safe and thriving cryptocurrency market. As cryptocurrency adoption grows, we believe that financial institutions, government agencies and cryptocurrency businesses will increasingly deploy Chainalysis' platform to make important decisions from figuring out the best way to dismantle the operations of a threat actor to deciding which new cryptocurrency products are likely to drive the most demand."
In March 2021, Chainalysis raised $100 million in a Series D investment round and received a valuation of over $2 billion. In the last few months, the blockchain data platform has added several industry veterans to its leadership team including Chief Product Officer Pratima Arora and General Counsel Sarah Ward.
Blockchain Transparency
Chainalysis highlighted the importance of transparency in the blockchain ecosystem to reduce the risks related to criminal activities including money laundering. "The future of finance and national security will be based on blockchain data-driven decisions. We've harnessed the transparency of blockchains to provide actionable insights into markets, threats and business opportunities. Our partners at Coatue understand the power of our vision for the Chainalysis data platform and the software, access and services it powers," Michael Gronager, Co-Founder and CEO of Chainalysis, commented.
Source: Read Full Article