Charles Hoskinson Displeased By Misleading Comments On Cardano's Governance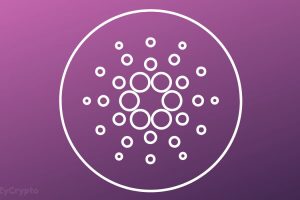 In a lengthy Twitter thread, a product leader and Web3 advisor Vanessa Harris explained the downsides of the Cardano Cardano governance body.
CIP-1694 is a Cardano upgrade expected to introduce the Cardano network into the Voltaire era. The CIP includes 4 components and has since elicited comments from community members. As Harris observed, the document for the constitution, one of the four components, is yet to be written.
After noting that the rest of the components of the proposal depends largely on the document for the constitution, she added that "a governance body", which is the second of the 4 components, includes a constitutional committee, which commands a lot of power.
Harris claims that the power concentrated within the constitutional committee makes it centralized and difficult for the committee to be replaced.
"Let me not put too fine a point on it:
CIP-1694 is setup such that IOG et al will never lose control over Cardano outside of extreme circumstances.
This is just a veneer of decentralized governance." She noted in another tweet.
Charles Hoskinson took hold of the Twitter thread and responded to a specific part in which the author contended the CIP-1694 proposal. The Cardano chief replied, dunking the tweet. Hoskinson refutes the author's claims and proceeds to categorize the tweet as false. Hoskinson adds that threads like that are alone of the ways that crypto personalities in the market spread fear, uncertainty and doubt.
"This is categorically false and a great example of how FUD spreads." He wrote in the response tweet.
Four months ago, Cardano's developers noted that the network was heading into the Voltaire age and are "laying down the foundations for decentralized decision-making."
The CIP-1694 proposal describes a mechanism for on-chain governance, which is meant to support the Voltaire phase of the Cardano network. The document further builds upon the original Cardano governance scheme centred around a specific number of governance keys.
The proposal looks to provide the first step, which developers believe is significant and worth achieving technically in the near term, as a part of the Voltaire governance system that was proposed.
Furthermore, the CIP-1694 proposal looks to serve as a jump-off point for pushing community input; this includes appropriate threshold settings, along with other on-chain settings.
The developers reveal that proposals that could be put forward in the future May either adapt or extend the CIP-1694 proposal in order to meet the emerging governance needs.
Source: Read Full Article