China Launches Digital Yuan 'Hard Wallet' Card Pilot Program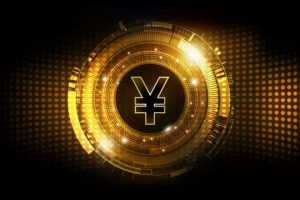 The People's Bank of China (PBoC) have green lighted a physical card-wallet pilot to test its digital yuan. Coffee shop staff in a Shanghai-based university hospital was chosen as participants in the pilot.
Wallet Card Can Pay or Accept e-CNY Without Wi-Fi or a Mobile Connection
According to Tencent News, staff members at Shanghai Jiao Tong University School of Medicine's Tongren Hospital used the digital yuan token to pay for food. They used a point-of-sale device and a physical card with a small screen in the top right corner.
The card reveals how much digital yuan remains in the wallet. Local media reports claim that the Postal Savings Bank of China is in charge of providing technical support. The "hard wallet" allows staff to buy products such as a cup of coffee or snacks.
One of the photos featured in Tencent's article also shows a hospital staff member holding a card with 144.75 yuan on it and three offline payments available. The latter feature allows people to pay or accept e-CNY transfers without Wi-Fi or a mobile network connection.
Digital Yuan Tests Still Taking Place in Several Chinese Cities
So far, the digital yuan pilot programs have been underway internally in Chinese cities such as Shenzhen, Suzhou, Xiongan, Chengdu, preparing for the Winter Olympics — an event which is still scheduled to take place in 2022.
Although local experts have warned that there is still "a long way to go" before the token can be fully launched, PBoC officials believe that the digital yuan could be launched before the Olympic event.
The central bank aims to attract as many domestic and foreign spectators as possible to use the digital yuan. The Chinese government's plans points towards reducing dependence on the USD.
Source: Read Full Article