Coinbase expands to Australia with focus on institutions in 'months to come'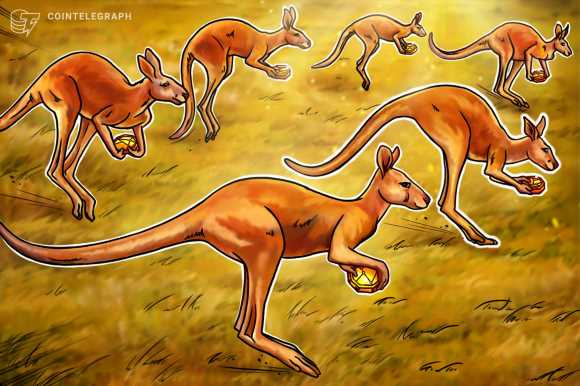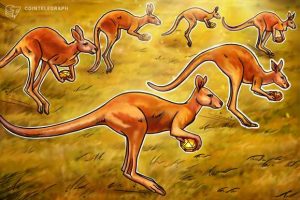 United States-based cryptocurrency exchange Coinbase will expand its services in Australia, launching a local entity and an updated suite of services for retail crypto traders, hinting that institutional products are soon to follow.
Speaking to Cointelegraph, Nana Murugesan, Coinbase's VP of international and business development, said building during bear markets has "paid off big time during the bull run" and he's confident in what he sees in the local market.
The "baseline signals" Murugesan explains such as the local awareness of crypto and people who view it as the future of finance are "kind of on par or even better" in Australia compared to the U.S. and other markets.
"Australia definitely punches way, way over its weight in the APAC region, certainly at a global level too and from a revenue contribution standpoint, I feel pretty good about what it's going to do."
Murugesan explains it started with building a localized infrastructure, incorporating a local entity, Coinbase Australia Pty Ltd, and obtaining registration to provide digital currency exchange services with the Australian Transaction Reports and Analysis Centre (AUSTRAC), the country's financial intelligence agency.
"We've been very impressed with the open door that we've received in Canberra and with different policymakers," Murugesan says, adding the exchange has received "tough questions" regarding its platform and token listings.
"Given the token mapping exercise that's going on, there are a lot of technical questions that we are getting from the Treasury and other departments […] deep technical questions is another thing that we are seeing in Australia at a level deeper than some other countries."
Initially, Coinbase is providing Australian crypto traders with new "fast payments" for local bank accounts, access to its advance trading platform and 24/7 chat support which Murugesan says "opens the door" for the company to launch its full range of institutional and development products.
While he didn't have a specific timeline on when the products will become available, Murugesan added he knows Australian institutions will want to "do everything locally" and added that Coinbase will be "very much focused on institutions" in the coming months.
The exchange will also collaborate with RMIT University's Blockchain Innovation Hub to assess Web3 opportunities in the country, Murugesan adds it's working with the University of New South Wales (UNSW) and others to create related courses and assist in research programs.
Related: Rushing 'token mapping' could hurt Aussie crypto space — Finder founder
Murugesan says as Coinbase looks to further expand into Asia, he sees regulation as a business enabler as "resources are limited, especially during a bear market."
With some countries in the region having unclear crypto policies, it's likely it will focus "more towards markets that have clarity or are going towards clarity," he said. 
He mentioned the high level of interest G20 nations have in crypto and how blockchain and digital currencies fit into the future of finance, expecting it to be a "hot topic" among G20 member nations by next year, adding:
"There's a lot of interest among Australian policymakers to take a leadership role in those type of discussions, too."
Source: Read Full Article