Coinbase Institutional Research Head Analyzes Crypto Market Dynamics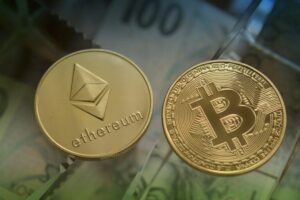 On 10 November 2023, David Duong, Head of Institutional Research at Coinbase, shared a LinkedIn post summarizing the key points from the latest weekly crypto market commentary, a collaborative effort between him and David Han, Institutional Research Analyst at Coinbase. The post delves into several pivotal areas of the current cryptocurrency market, including the potential for spot Bitcoin ETFs in the U.S., global crypto product inflows, Ethereum's network activity, and the dynamics of Bitcoin ordinal transactions.
Duong notes a strong investor interest in Bitcoin, driven by speculation about the potential approval of Bitcoin exchange-traded funds (ETFs) in the U.S. He references a CoinDesk report about the U.S. Securities and Exchange Commission (SEC) engaging with investment firm Grayscale about converting its Grayscale Bitcoin Trust (GBTC) into an ETF. This development is seen as promising, especially as several ETF applicants have recently updated their prospectuses, indicating significant interactions with the SEC. This level of engagement is a first in the crypto asset class, as per Bloomberg Intelligence.
The post highlights CoinShares' report of six consecutive weeks of global crypto product inflows, totaling a net of US$767 million as of 6 November, contributing to positive year-to-date (YTD) flows of $847 million. These inflows are primarily concentrated in Bitcoin. Ethereum-linked investment products also attracted $17.5 million for the week, though they remain net negative for the year. The potential for continued inflows is bolstered by news of BlackRock registering paperwork for an iShares Ethereum Trust.
Duong also points out healthy momentum in altcoins, with SOL, LINK, and MATIC-based investment vehicles receiving fresh capital.
The post addresses a recent surge in Bitcoin ordinal activity, returning to previous highs after a drop last month. This resurgence has led to a significant increase in transaction fees, mirroring patterns observed during the initial surge of ordinal usage in May 2023. Ordinal trading volumes have been averaging $10 million daily, comparable to NFT trading volumes on Ethereum.
Finally, Duong discusses Ethereum's reassertion of its deflationary status, driven by increased activity on the Ethereum network. Despite the higher transaction count on layer-2 solutions like Arbitrum, Optimism, and Base, the Ethereum mainnet continues to dominate in terms of fee burn. The total execution transaction fees on these rollups were less than 5% of those on the mainnet.
Featured Image via Pixabay
Source: Read Full Article