CoinGeek Backstage: Tina Balzli talks intersection of blockchain, digital currencies and law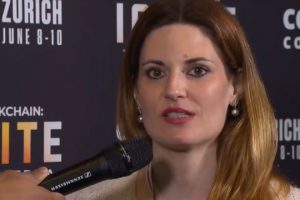 As the blockchain and digital currency industry grows bigger and attracts more users and investors, regulators across the world are taking a keener interest. With the increased scrutiny has come a great need for blockchain projects to become more compliant, and Tina Balzli has been helping them with this. The legal fintech and blockchain expert joined CoinGeek Backstage to talk about the intersection of blockchain, digital currencies and regulations.
For years, there was a misconception among some digital currency and blockchain fans that the technology was made to exist outside the scope of the law. However, in recent years, this has been proven untrue. Governments are spending millions of dollars to monitor blockchain activity to protect investors and stamp out crime.
The increasing need to comply with regulations has seen many companies start hiring legal experts with a focus on blockchain, Tina told CoinGeek's Patrick Thompson. She noticed this trend start around 2016 and since then, experts like herself have been in high demand.
"Awareness is increasing, and we see a clear tendency towards compliance in this space," she commented. Companies now have to comply with AML and CFT requirements, some fall under banking laws while many others have to adhere to investment laws.
Tina, who is a partner at CMS Switzerland and a former head of banking and blockchain at PwC Legal Switzerland, believes that regulators are 'on top of things' when it comes to regulating blockchain, contrary to popular belief. She pointed to Switzerland as one of the jurisdictions that's pioneering in this field, with Liechtenstein and Malta also making huge strides in this field.
"Most regulators—the predominant ones around the world—they have very good knowledge internally in the space by now," she commented, contrasting it to three years back when most took a wait-and-see approach.
Tina, whose panel on CoinGeek Zurich focused on blockchain law and policy, called on all blockchain and digital currency companies to invest in their compliance early on "so that in the long run, there are less or even no problems [with regulators]."
Source: Read Full Article