Court Orders to Liquidate $56M Worth in Cryptos Tied to a BitConnect Fraud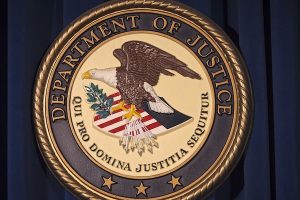 The US Department of Justice (DOJ) announced on Tuesday that District Judge Todd W. Robinson granted a request to liquidate approximately $56 million worth in cryptocurrencies seized in a fraud operation. According to the press release, the crackdown happened in the context of seizing proceeds from a BitConnect fraud scheme.
Glenn Arcaro pled guilty to participating in the massive conspiracy to defraud BitConnect investors in the United States and abroad. "With entry of the court's interlocutory sale order, the government will begin the process of seeking to make whole victims of the BitConnect scheme by selling the cryptocurrency and holding the proceeds in US dollars. The government will maintain custody of the seized proceeds in cryptocurrency wallets and intends to use these funds to provide restitution to the victims pursuant to a future restitution order by the court at sentencing," the DOJ noted.
In fact, court documents noted that victims invested over $2 billion in the scheme, which is known as the largest crypto fraud ever charged criminally by the US authorities. Arcaro will receive his sentence on January 7, 2022, and could face a maximum penalty of 20 years in prison. Both the FBI and IRS-Criminal Investigation teams are participating in the investigation. The liquidation seeks to compensate the victims.
Crypto Unit Team
Recently, Finance Magnates reported that the US DOJ published a job advertisement to hire a new director for its brand-new National Cryptocurrency Enforcement unit (NCET). According to the post in USAJobs, NCET's mission will be to support, investigate and prosecute cryptocurrency-related crime and help reduce the use of cryptocurrency as a criminal tool, the job post noted.
That said, the Director of the NCET will lead 'a team of experienced prosecutors investigating and prosecuting cryptocurrency cases, comprising a central part of a nationwide enforcement effort to combat the use of cryptocurrency as an illicit tool.'
Source: Read Full Article