Crypto Will Trigger Next Financial Crisis If It's Not Totally Banned, Warns Indian Central Bank Chief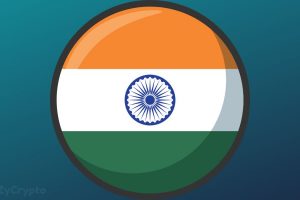 Shaktikanta Das, the governor of the Reserve Bank of India, has made fresh comments against cryptocurrencies. The governor forecasted on Wednesday that the next financial crisis will come from crypto assets if they grow instead of enacting an all-encompassing ban.
RBI Governor On Crypto Causing Next Financial Crisis
India's central bank appears set on its anti-crypto stance.
The Reserve Bank of India's governor Shaktikanta Das made fresh scathing comments against crypto on December 21 while speaking at the Business Standard BFSI Insight Summit. Das opined that private cryptocurrencies such as bitcoin and ethereum are a financial threat, citing the recent collapse of crypto exchange FTX as an example. He thus suggests they shouldn't be allowed to grow.
"Our view is that it should be prohibited because if you try to regulate it and allow it to grow, please mark my words the next financial crisis will come from private cryptocurrencies," Das stated. "They have no underlying value. They have huge inherent risks for our macroeconomic and financial stability. I am yet to hear any credible argument about what public good or what public purpose it serves."
The comments from the RBI governor have made it crystal clear that the Indian central bank will maintain its long-standing disapproval of the budding asset class. Since 2013, the apex bank has warned investors against investing in cryptocurrencies through public notices. In 2018, the bank forbade commercial banks from servicing crypto firms, but India's Supreme Court overturned the ban in March 2020.
India Pushes Ahead With CBDC
Das's remarks come as the Indian Central bank strives to release its central bank digital currency, the digital rupee. Having tested the wholesale usage of the e-rupee on November 1, the RBI launched a pilot program for the retail CBDC on December 1 with the initial participation of four banks, including the State Bank of India, ICICI Bank, Yes Bank, and IDFC First Bank.
India is likely feeling the pressure of China's CBDC rollout, which is gradually extending and has spurred a heated debate among legislators in the United States about whether the sovereignty of the dollar as the world's reserve currency is at risk.
That said, India's hostile crypto stance and hefty taxes make it difficult for businesses to operate within the world's second most populous nation. It's no wonder the country has experienced a crazy brain drain situation in recent years.
Source: Read Full Article