Dogecoin up by 120%. What's in store for traders?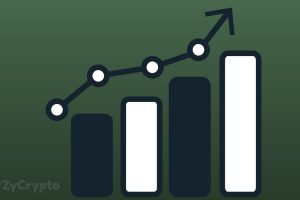 Dogecoin has been in the crypto market for some time now and whilst it hasn't really tried to distance itself from its "meme" status, it has previously shown glimpses of hope. As such, the digital coin has remained one of the famous coins in the crypto market and has maintained its status as an option for any crypto portfolio. The digital coin looks set to take on this year as it has already seen a significant rise in its value over the past 48 hours. 
Dogecoin on January 2, saw an unprecedented rise in its value surge over 120% within 24 hours and has continued that remarkable form by seeing a 125% increase in value. The current spike in price is being linked to Bitcoin's price explosion by experts and its history of having the capabilities to deliver returns like the top coins, has drawn the attention of the crypto space. 
The technicalities of the surge aren't talked about much as many experts have attributed the surge to endorsements from household names in the financial scene. Elon Musk, CEO of Tesla Inc talked about the digital coin in a tweet he posted on Twitter. Elon Musk also jovially stated that he was the former CEO of Dogecoin, giving Dogecoin a boost. Adult film star, Angela White also in a tweet on January 1 2021 revealed that she's been a Dogecoin investor since 2014. The tweet came just hours before the beginning of the surge. 
Dogecoin has stood on its grounds against Bitcoin as it records a 95% daily ROI against Bitcoin, while the latter is in a form of its life after a 10% spike in its price this year, pushing it above the $33K mark.
Over the years, an unprecedented rise in the price of Dogecoin has been a giveaway to the start of an altcoin season in the crypto market. Occasional spikes in the price of Dogecoin has coincided with a subsequent rise in the value of the altcoin market. In July 2020, Dogecoin gained over 150% in value in just over 48 hours, taking its price from $0.0022 to $0.0055.
Bitcoin's market dominance was slashed by 10% just two months following Dogecoin's surge, an indication that altcoins were putting up performances and gaining value. Bitcoin's dominance now stands at a high of 70% amid its impressive bull run for a couple of months now. While Dogecoin's past performance isn't an indicator of future behavior, it is worth noting that a surge in its price, coupled with a consolidation of Bitcoin's price could be a sign of an imminent altcoin season. 
Source: Read Full Article