SkyBridge's Bitcoin Cache Rises to $310M as New Fund Launches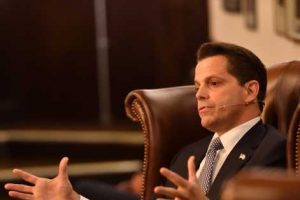 Skybridge Capital, the hedge-fund investing firm headed by Anthony Scaramucci, confirmed its launch of a new bitcoin fund Monday and said its exposure to bitcoin has already reached $310 million.
The announcement, made in a press release, comes a week after CoinDesk reported on the fund's launch, citing a marketing brochure that was circulating among investors.
At that point, the firm's investment across funds investing in bitcoin stood at $182 million.
According to a SkyBridge spokeswoman, the increase in the position was mostly due to market appreciation, with a small amount of additional purchases.
"With global money printing at an all-time high, bitcoin offers a strong alternative to gold as a store of value and hedge against future inflation," Ray Nolte, SkyBridge's co-chief investment officer, said in the press release.
Read More: SkyBridge Capital Has Already Invested $182M in Bitcoin
Source: Read Full Article