Ergo Platform Announces Second Hackathon ERGOHACK II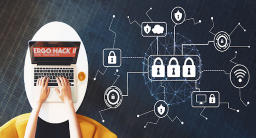 Ergo continues to develop technologies to empower the average citizen while seeking to address many of society's current socio-economic issues.
Equity is at the heart of Ergo's inspiration and the network is designed to be fully decentralized to ensure optimal privacy and security.
Currently, Ergo is preparing to hold its second hackathon, ERGOHACK II. The first hackathon yielded numerous projects slated for development and execution within the Ergo Ecosystem, including the development of tools for data notarization and NIPoPoWs. A team also devised a raffle concept in which a portion of the proceeds is donated to charity, while another team devised a web program to examine Ergo's blockchain and trading.
Great Opportunity and Exciting Prizes
In ERGOHACK II, interested teams of 2 – 5 individuals will submit suggestions for solutions that will aid in the global adoption of blockchain technologies, particularly as it relates to social transformation. Looking at the first hackathon, it appears that all initiatives generated during ERGOHACK II could be integrated into Ergo's growing ecosystem.
ERGOHACK II will offer a total prize pool of $9000 SigUSD, the ecosystem's own stablecoin. In addition to the cash reward, those who excel during the hackathon may be invited to join the Ergo team after a job interview.
Ergo currently holds the 129th position on CoinGecko. With the upcoming development, upgrades, and hackathon, the price of ERG is primed to hit new highs in the near future.
Source: Read Full Article