Ex-Deutsche Bank Executive Facing Up To 30 Years In Prison After Pleading Guilty To Crypto Fraud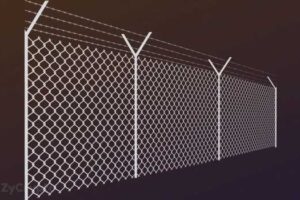 A former Deutsche Bank investment banker is facing up to 30 years in prison after pleading guilty to charges of misappropriating investor funds in a sophisticated cryptocurrency trading scheme.
The Allegations Against Rashawn Russell
Rashawn Russell, a former employee at banking giant Deutsche Bank, has pleaded guilty to cryptocurrency fraud.
Russell, who was initially charged with choreographing an elaborate fraud scheme in April, admitted to participating in a scheme where he operated a fraudulent crypto investment fund dubbed the "R3 Crypto Fund."
In the period November 2020 and August 2022, the ex-Deutsche Bank exec defrauded 29 investors out of at least $1.5 million by leveraging their interest in cryptocurrency markets and his reputation as a licensed financial broker to promise that he would be able to yield guaranteed, huge profits on multiple crypto investments.
In reality, a considerable chunk of the investors' funds were misappropriated by Russell for his personal benefit, wagering, and repaying previous investors.
Russell Faces Up To 30 Years Behind Bars
Russell is also accused of creating counterfeit images of financial statements to mislead investors about their investment health. Another time, when one investor tried to retrieve their funds, the former investment banker refused to transfer the money and instead sent his victim a fabricated wire transfer confirmation that showed the return of the investor's funds.
According to the indictment in April, Russell's fraudulent crypto scheme targeted "numerous individuals, including his friends, former college classmates, and former colleagues at [a] financial institution." Their identities are known to the Grand Jury. Russell's now-deleted LinkedIn page indicated that besides Deutsche Bank, he also worked at both JPMorgan and Moody's.
"The swift conviction in this case underscores this Office's commitment to holding bad actors in the digital asset markets accountable," U.S. Attorney Breon Peace opined in the statement.
Upon sentence, Russell faces up to 30 years in prison for his crimes, with U.S. Magistrate Judge Sanket Bulsara ruling that he must also pay restitution exceeding $1.5 million.
Source: Read Full Article