Fintech Startup Melio Gets $250 Million in Funding on a Series D Round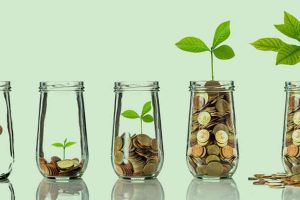 Melio, the developer of a payments platform targeting small and medium-sized US businesses, announced on Tuesday that it raised an additional $250 million for its Series D round. According to The Times of Israel, the Israel-based fintech startup got its valuation going up to $4 billion after the funding.
In January, the firm raised around $110 million at a valuation of $1.3 billion, quadrupling its worth in just eight months, bringing a total investment counting the whole fundraisings to around $500 million. Thrive Capital and General Catalyst led the recent funding.
"Our mission is to keep small businesses in the business. We do this by allowing small businesses to manage payments remotely, paying when and how they want, giving them more control, and helping businesses manage cash flow. Business payments shouldn't be more complicated than paying a friend with your phone," Matan Bar, Melio CEO, commented.
Founded in 2018, Melio launched its platform in 2019 by picking a crowded B2B payment industry across the United States. Its solution allows businesses to transfer faster payments and more efficiently, the company stated. Also, the platform provides them with data insight about the cash flows going through the system.
COVID-19 Pandemic Role
Furthermore, the Israeli startup pointed out that the Coronavirus pandemic bolstered its growth due to the broad adoption of digital payments solutions globally. "2021 has been a year of rapid growth for Melio. We found ourselves in a fortunate position to support small businesses more than ever before, helping them digitize their vendor payment operations, saving them valuable time, and maximizing their cash flow," Bar added.
The recent Melio's partnerships include integration with Quickbooks, an accounting software package, in 2020, allowing QuickBook users to pay business bills. "For many, the ability to implement and adopt these digital payment solutions has been the key to keeping their doors open – proving that digital payment platforms are critical to small business growth," Vince Hankes, an investor at Thrive Capital, said.
Source: Read Full Article