FTX collapse was a 'dumpster fire,' says US lawmaker announcing investigative hearing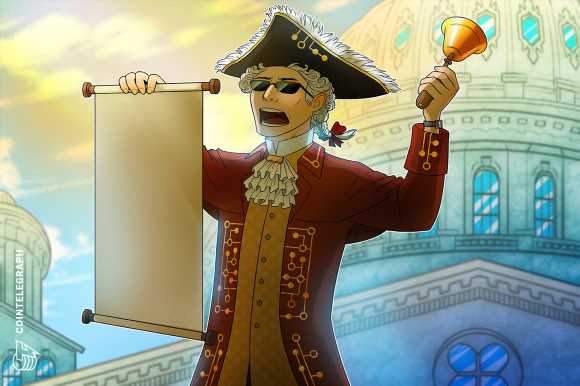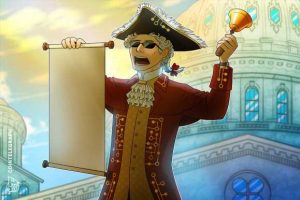 Members of the United States House Financial Services Committee have scheduled a December hearing aimed at exploring the collapse of crypto exchange FTX and "broader consequences for the digital asset ecosystem."
In a Nov. 16 announcement, the House committee said it expected to hear from individuals and companies involved in the events that led to the FTX Group filing for bankruptcy under Chapter 11, including former CEO Sam Bankman-Fried — also known as SBF — Alameda Research, and Binance. It's unclear whether Binance CEO Changpeng Zhao, who has also been vocal on social media about his discussions with SBF and FTX, will make an appearance.
"The fall of FTX has posed tremendous harm to over one million users, many of whom were everyday people who invested their hard-earned savings into the FTX cryptocurrency exchange, only to watch it all disappear within a matter of seconds," said House Financial Services Committee Chair Maxine Waters. "We need legislative action to ensure that digital assets entities cannot operate in the shadows outside of robust federal oversight and clear rules of the road."
Committee ranking member Patrick McHenry also expressed support for the FTX investigation, saying it was essential to "hold bad actors accountable" and deliver oversight for the exchange's users. McHenry will likely become chair of the committee in January should Republicans gain majority control of the House of Representatives.
Waters said in a Nov. 16 hearing on oversight of financial regulators that FTX operated "in the shadows" and hinted thatlawmakers needed to establish "clear rules of the road" for crypto firms. McHenry addressed lawmakers and the heads of federal agencies at the same hearing, saying Congress "must develop a clear regulatory framework for the digital asset ecosystem," focusing on platforms:
"We've coordinated between the minority party and the majority party to get this hearing on the books. […] There is no sugarcoating it: the FTX collapse has been a dumpster fire."
Related: FTX under investigation in the Bahamas for criminal misconduct: Report
Authorities in the United States have reportedly begun coordinating with their counterparts in the Bahamas to potentially extradite SBF to the U.S. for questioning. Reports suggest that FTX has been under investigation in the Bahamas — where its FTX Digital Markets arm, as well as many company executives, including SBF, are located — Turkey, and by the U.S. attorney's office in the Manhattan district of New York. According to FTX's bankruptcy filings, the exchange could be accountable to more than 1 million creditors.
Source: Read Full Article