FTX Drama Part II: Binance Said It Would Buy the Firm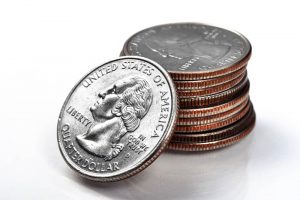 In a surprise twist, Binance – the world's largest and most popular digital currency trading firm – has agreed to purchase competitor FTX, which at this time is experiencing what it's referring to as a "liquidity crunch" and is in need of some financial help.
Binance Said It Would Buy FTX
The irony is that FTX spent millions of dollars recently bailing other companies out of their messes. Who would have thought the enterprise that at one time appeared so popular and stable would now need similar assistance?
The news has been met with mixed reactions, and people have taken more than $400 million in BTC funds out of FTX in a single day. The price of bitcoin has also taken a harsh beating. The world's number one cryptocurrency by market cap has fallen to a new low and is now trading in the high $16K range.
In addition, the stability of the deal between both companies is not entirely there given Binance has announced on Twitter it can pull the plug any time it chooses. Describing the deal, Changpeng Zhao – the man behind Binance – explained how it is that FTX approached his company for help:
This afternoon, FTX asked for our help. There is a significant liquidity crunch. To protect users, we signed a non-binding [letter of intent] intending to fully acquire FTX.com.
The deal was later confirmed by Sam Bankman-Fried, the founder and head executive of FTX, who said in a series of social media posts:
Things have come full circle, and FTX.com's first and last investors are the same. We have come to an agreement on a strategic transaction with Binance for FTX.com (pending DD, etc.)
All of this comes after Bankman-Fried spent lots of time online trying to deny that his company was in any sort of trouble. After it had been revealed that Changpeng Zhao had liquidated all his holdings of FTT – the native token of FTX – Bankman-Fried took to social media to claim that the rumors his firm was experiencing problems were not true, and he was simply being targeted by a competitor.
Bankman-Fried wrote:
A competitor is trying to go after us with false rumors. FTX is fine. Assets are fine. FTX has enough to cover all client holdings… I'd love it, [CZ], if we could work together for the ecosystem.
Falling to a Competitor
Less than 24 hours later, Bankman-Fried has confirmed that his enterprise is now in the hands of the "competitor," writing:
A *huge* thank you to CZ, Binance, and all our supporters. This is a user-centric development that benefits the entire industry… I know that there have been rumors in media of conflict between our two exchanges. However, Binance has shown time and again that they are committed to a more decentralized global economy while working to improve industry relations with regulators.
Source: Read Full Article