FTX Exchange Might Come Back, Journey Towards Reclaiming Its Legacy – Coinpedia Fintech News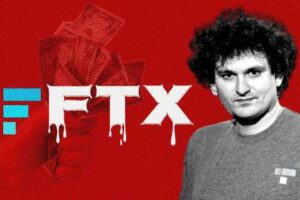 The cryptocurrency industry has been facing turbulent times, with the once-dominant FTX attempting a daring resurgence without SBF. In the middle of a potential bull run and surging institutional interest in crypto startups, FTX is charting a course for recovery. But is it possible realistically? And if yes, then what would it cost the crypto industry as a whole? And does the crypto community even need FTX?
FTX's Latest Restructuring Move
Reviving FTX is no small feat. The company is evaluating bids from three interested parties, considering options that include reopening its trading operations. With a decision expected soon, the company, which previously boasted over 9 million customers, might relaunch independently or with a partner.
This development occurs where Bitcoin's value has recently crossed $35,000, a peak not seen since May last year. It reflects a cautious optimism in the market, bolstered by regions like Dubai, the European Union, Hong Kong, and the UK adopting more crypto-friendly regulatory frameworks. The United States is also considering potentially greenlighting its first-ever spot Bitcoin ETF.
Is a Comeback Possible for FTX?
However, FTX's road to recovery is steeped in complexity. Sam Bankman-Fried, the company's former CEO found guilty of fraud, is currently out of the picture, facing jail time. His absence marks a turning point for the company and the industry.
For FTX's proposed restructuring to be successful, several financial hurdles must be overcome. The company faces customer claims totaling a staggering $16 billion. The viability of their plan rests on the shaky premise that the business can attract enough new activity and generate sufficient profits to offset these enormous losses.
The era FTX attempts to re-enter is markedly different from its heyday. Gone are the days of flamboyant displays of wealth synonymous with the crypto boom, such as extravagant parties and high-value NFT trades.
Now, the industry is marked by a more grounded approach, focusing on sustainability and cautious optimism. Furthermore, the crypto community doesn't seem to be interested in seeing an FTX 2.0, regardless of whether Sam is in the picture.
Only time will tell if FTX will ever be what it used to be.
Source: Read Full Article