Grayscale's Michael Sonnenshein Says Institutional Investors 'Looking for Broad Exposure' as Company Raises $700 Million in One Day – Crowdfunding Bitcoin News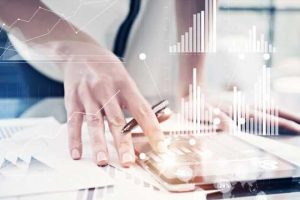 Grayscale CEO Michael Sonnenshein says institutional investors are also exhibiting a growing interest in diversifying their investments by choosing other crypto assets besides bitcoin. Sonnenshein, who was recently appointed to the CEO position, made the comments just before the revelation that the company had raised more than $700 million in a single day.
The asset raised, which according to the CEO is the largest single-day asset raised so far, follows Grayscale's recent release of its Q4 report. According to that report, Q4 of 2020 had been a successful one with a total of $3.3 billion in investments being recorded across the company's range of products.
However, in an earlier tweet, the CEO asserts that institutional buyers are trying to minimize risks by spreading their exposure. Sonnenshein says:
While bitcoin remains most of our investors' first step into space, we've seen an uptick in interest from allocators looking for broad exposure, avoiding the need to pick winners and avoid losers.
Interestingly, Sonnenshien's comments about investors expressing interest in other cryptos appear to contradict remarks by Robert Gutmann, the CEO of New York Digital Investment Group (NYDIG). According to reports, Gutmann had claimed that "100 out of 100 of the last conversations" that NYDIG has had with investors "have been about bitcoin and 0% of them have been about any other crypto asset."
However, to support his own assertion, the Grayscale CEO makes reference to the firm's digital large-cap fund, which according to its Q4 report, had an average weekly investment of $1.6 million. Also experiencing growth are the Grayscale products excluding the bitcoin trust which saw an average weekly investment of $33.6 million in Q4.
Source: Read Full Article