Has Bitcoin Entered the Retracement Phase? What Levels Will It Revisit?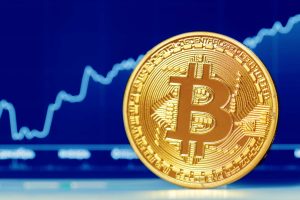 Bitcoin soared high in the weekend with a jump of nearly $4000 in its price but woefully followed by a massive correction. The Bitcoin price fell dramatically below $28000 making the beginning of the retracement phase. But now the interesting thing would be to witness what levels BTC price will revisit to mark the correction phase!
Currently, Bitcoin price is attempting hard to sustain above $30,000 levels as it appears that the traders want to extract the profits before it is too late or it may be also a 'panic selling'. And hence, three big red candles in the chart signifies the trader's interest at the moment.
Bitcoin May Visit Below $25K Levels
The bitcoin price plunge has showcased the initiation of retracement phase and however, many analysts had already predicted in advance. One of the analysts, Altcoin Sherpa, in his 2 minute BTC analysis has predicted a pretty bearish movement for the bitcoin price that might pull back the price close or below $25,000.
According to some reports, the bearish signals of Bitcoin is speculated based on the following points,
Prices broke and closed below EMA10 and EMA21
Bitcoin price broke down the support levels at $30,700 and the next levels are at EMA 200 which is below $25,000
The MACD histogram points out towards a sell signal trending lower
RSI indicator breaks below 50 sending a strong bearish signal.
However, anything can flip in with the Bitcoin price as the Bulls at present seems to be poised to carry the price to the next set target close to $35,000. But on the contrary, if Bitcoin decides to breakdown as per the prediction, the altcoins will go stronger marking the Altcoin Season of 2021.
Source: Read Full Article