JPMorgan Survey: 49% of Institutional Investors Agree Cryptocurrency Is 'Rat Poison' as Warren Buffett Says or a Fad – News Bitcoin News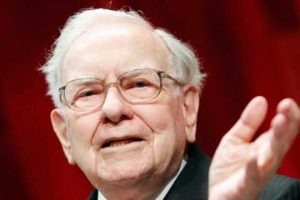 Investment bank JPMorgan conducted a survey of thousands of investors from 1,500 institutions and found that 49% of them think that cryptocurrency is either "rat poison squared," the term used by Berkshire Hathaway CEO Warren Buffett to describe bitcoin, or "a temporary fad."
49% of Investors Told JPMorgan Cryptocurrency Is a Fad or 'Rat Poison Squared'
JPMorgan released the results of a survey it conducted at the firm's 24th Macro, Quantitative & Derivatives Conference Tuesday. The event took place on June 11; it was attended by some 3,000 investors from around 1,500 institutions. Marko Kolanovic and Dubravko Lakos-Bujas, two of JPMorgan's top strategists, wrote:
Investors' view on cryptocurrency's future is very divided.
The survey results show that 42% of investors feel that cryptocurrency is here to stay and 9% even believe that it will become an important asset.
However, 49% of investors agree with Berkshire Hathaway CEO Warren Buffett and said that cryptocurrency is "rat poison squared." Moreover, 16% of respondents see cryptocurrency as a temporary fad.
In terms of regulation, 81% of investors surveyed expect tighter regulations of cryptocurrency and 95% believe fraud is "somewhat or very much prevalent" in the crypto world.
JPMorgan further found that only 10% of investors trade cryptocurrencies. Of those that do not, only 20% plan to start trading them. However, when asked about their personal investments, 40% of the investors said they were active in cryptocurrencies.
Buffett has long been a critic of bitcoin. In May 2018, the Oracle of Omaha said BTC was "probably rat poison squared." In February 2019, he said that "bitcoin has no unique value at all. It doesn't produce anything … It's delusion basically."
Charlie Munger, Buffett's long-time business partner, also likened bitcoin rat poison. In May 2018, he said: "To me, it's just dementia. It's like somebody else is trading turds, and you decide you can't be left out." Munger has not warmed up to bitcoin despite the cryptocurrency's rising popularity among investors and traders. In May this year, he said: "I hate the bitcoin success. I don't welcome a currency that's so useful to kidnappers and extortionists and so forth … I should say modestly that the whole damn development is disgusting and contrary to the interest of civilization."
Source: Read Full Article