Judge's Ruling Increases Likelihood of Trial in Ripple v. SEC Case – Coinpedia Fintech News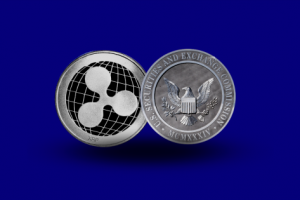 In the ongoing legal battle between Ripple Labs and the U.S. Securities and Exchange Commission (SEC), the likelihood of the case resolving through trial has become even higher, according to the former lawyer and Evernode XRPL co-founder Scott Chamberlain.
The judge's decision to exclude the SEC's expert witness as a result of yesterday's ruling has weakened their motion for summary judgment. The exclusion was due to the efforts of John Deaton, a legal representative for XRP holders and a crypto attorney, whose testimony of 75,000 XRP holders stood against the testimony of one SEC witness, whom the judge cut off.
Judge Torres Issues Ruling on Expert Testimony in Ripple v. SEC Case
Judge Analisa Torres has issued a 57-page ruling on both parties' motions to exclude expert testimony from summary judgment ("Daubert" motions) in the Ripple v. SEC case.
While neither side wins, Ripple gains an advantage due to the exclusion of the SEC's expert witness, Patrick Doody, who was hired to analyze the expectations of XRP buyers.
The exclusion weakens the SEC's claim that investors had a "responsible" expectation of profits from Ripple's efforts. Another unfavorable outcome for the SEC is that the judge did not ban XRP community attorney John E. Deaton from participating in the case, despite SEC lawyers' attempts to do so.
Ripple Gaining Upper Hand in Legal Dispute with SEC
Ripple's long-running dispute with the SEC could be resolved in the coming weeks, with the company gaining the upper hand in the case. The legal precedent set by the case is of great importance to the entire crypto market, making it a closely followed case for investors, developers, and shareholders alike.
The dispute began in December 2020 when the SEC claimed that Ripple illegally sold $1.3 billion worth of XRP as an unregistered security. Ripple has long disputed the claim, arguing that XRP does not constitute an investment contract under the infamous Howey test.
Source: Read Full Article