Kazakhstan officially launches digital tenge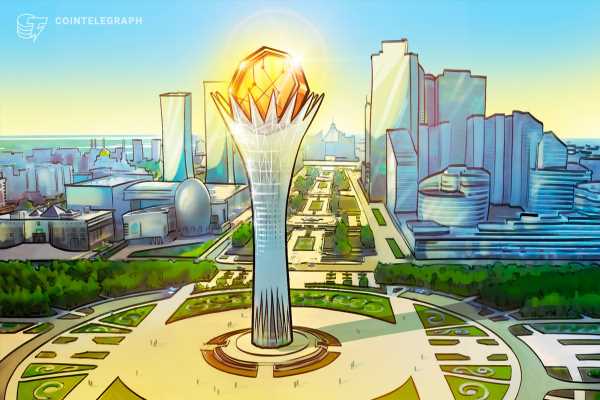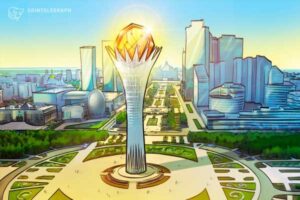 The chairman of Kazakhstan's National Payment Corporation (NPC), Binur Zhalenov, has made the first transaction with the country's new central bank digital currency (CBDC), the digital tenge. During his speech at the XI Congress of Finance in Almaty on Nov. 15, he paid with a debit card tied to the CBDC account, according to local outlet, Kapital.kz. 
Zhalenov unveiled the official launch of the digital tenge on Kazakhstan's retail market today, promising the "massive platform's development" in 2024. According to the official, Kazakhstan collaborated with Visa and Mastercard, as well as local banks, to integrate the CBDC into plastic cards:
"It lets you pay with a digital tenge from anywhere in the world, using Apple Pay, Samsung Pay and other gadgets."
Zhalenov has also highlighted the programmable potential of the digital tenge, which could be used in smart contracts, innovative financial services and digital asset transactions. In 2024, he said, the CBDC development will focus on offline payments, and by 2025, the NPC expects to adopt the digital tenge in cross-border trade. 
Related: Binance launches regulated platform in Kazakhstan amid troubles in the West
Development of the digital tenge started in February 2023, with an initial launch deadline set for 2025. The NPC itself was established in September to lead the development and implementation of the CBDC.
In parallel with the swift CBDC rollout, Kazakh authorities have tightened their scrutiny over the crypto market. In September, local media noticed problems accessing Coinbase, Kraken and other major international crypto exchanges without a local license. In October, local crypto mining operators signed an open letter to President Kassym-Jomart Tokayev, asking to cut the newly introduced tax rates on mining activities.
Magazine: I spent a week working in VR. It was mostly terrible, however…
Source: Read Full Article