KB Securities Is Investing $43M to Acquire an Indonesian Brokerage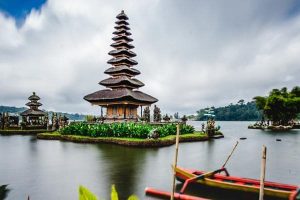 Seoul-based KB Securities, an investment bank and brokerage house, is in the process of acquiring an undisclosed Indonesian securities underwriting and broker-dealer business, the company announced on Friday.
KB Securities, which is a part of the broader banking giant KB Financial Group, revealed that it is willing to invest 50 billion won ($42.8 million) in the Indonesian company, becoming its largest shareholder. 
However, the approval of the deal is now pending with Otoritas Jasa Keuangan, the financial authority in Indonesia.
Though the South Korean company did not officially disclose the name of its potential South East Asian subsidiary, the local news outlet, Yonhap reported that the company in question is Jakarta-based Valbury Sekuritas Indonesia, which is an affiliate of Valbury Group.
International Expansion
KB Securities, a big name in the Korean market, already has an international presence with units in Hong Kong, the United States and Vietnam. With the upcoming acquisition, the company is seeking to enter the financial services market of the largest and growing economy of SouthEast Asia.
Other South Korean brokerage giants, like Mirae Asset Securities, Korea Investment & Securities, NH Investment & Securities, Shinhan Investment and Kiwoom Securities already have a presence in Indonesia.
Interestingly, five affiliates of the KB Financial Group have a business presence in Indonesia.
Most recently, KB Kookmin Bank injected 400 billion won of equity capital into the Indonesian commercial bank KB Bukopin, thus raising its stake to 67 percent, while KB Kookmin Card acquired a controlling 80 percent stake last year in the Indonesian consumer finance firm, Financia Multi Finance.
Meanwhile, KB Financial Group has taken full ownership of Cambodia's largest microlender, Prasac Microfinance Institution.
Source: Read Full Article