LMAX Exchange Sees 37% Jump in 2020 Revenue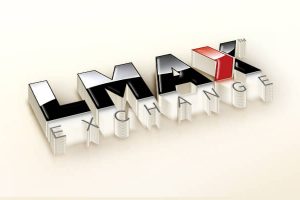 LMAX Limited, which is operating with the tradename LMAX Exchange, has published its financials for 2020, ending on December 31, showing an excellent jump in global institutional forex trading volume. According to the latest Companies House filing, the trading volume on the exchange jumped 34 percent in a year to touch $4.2 trillion.
The climb in trading has also pushed the yearly revenue of the exchange to 37 percent higher. It ended 2020 with total revenue of $20.3 million, while in the previous year, it generated only $14.8 million.
It is to be noted that LMAX Exchange is a part of the broader LMAX Group, which is also the parent of two other arms: LMAX Global and LMAX Digital. These figures are only showing the performance of the FCA-regulated LMAX Exchange for the period.
"Financial markets are severely tested in 2020, as news of global pandemic came to light, with extreme volatility comparable to some of the worst period in the financial markets history," the filing noted.
"While there was a short-term benefit to trading volumes in March 2020, the risk of sentiment that subsequently followed, lasting across the remaining of the year to some extent, hindered the level of volumes and revenue growth which could have been achieved in normal market conditions."
Impressive Growth Rate
The company also highlighted that volumes on LMAX Exchange have been growing at a rate of 21 percent CAGR since 2016, while the rest of the FX market only see an annual jump of 6 percent.
The exchange generated £12.6 million in gross profits in 2020, compared to £10.9 million in the previous year. After considering administrative expenses, the EBITDA of the exchange came in at £6.2 million, 32 percent higher year-over-year.
Factoring in all other income, expenses and tax liabilities, LMAX Exchange closed 2020 books with a net profit of £1.8 million, climbing from the previous year's £0.3 million.
"Despite the challenges posed by the pandemic and subsequent lockdown, operational performance was exemplary throughout 2020," the exchange added in the filing.
Though its operations were not affected, the new client onboarding process was impacted by the lockdown. However, client acquisition in EMEA and Americas remain impressive.
Source: Read Full Article