MELD CEO: Bold BTC Predictions, Foresees Approval of All ETFs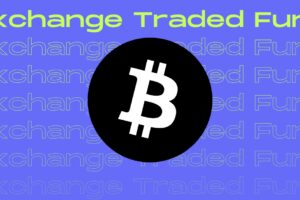 Ken Olling, Founder and CEO of MELD, is anticipating a significant surge in Bitcoin prices, labeling it a "panic-level" rally. In an interview with Kitco, Olling opened up about the current speculation surrounding approving a spot Bitcoin ETF and provided his price forecasts for 2024 and 2025.
The CEO highlighted the imminent decision by the SEC on January 24th regarding the spot Bitcoin ETF application. Olling stressed the positive track record of BlackRock, a key player in ETFs, and expressed confidence in their application's approval, citing the potential boost it could bring to Bitcoin prices.
Olling discussed the widespread anticipation within the crypto community for a price dip following the ETF approval news, followed by consolidation, marking the onset of the next bull market. However, he offered a contrarian view, suggesting that the expected downturn might not materialize as predicted due to increased market activity post-approval.
He said, "So people see this coming; they see that people are starting to accumulate Bitcoin because they know they will have places to sell it to, whether it's BlackRock or Fidelity or the other dozen ETFs in the application. All of them will be, or most will be, approved. The SEC can't simply approve BlackRock and then not approve these other ones; it would be a complete disaster from management from their side."
Addressing the likelihood of approval, Olling stated a high confidence level, estimating it at "north of 97-98%." He projected that the approval would trigger a surge in Bitcoin prices, potentially reaching 75,000 to 80,000 USD, setting a new all-time high.
Looking ahead, Olling presented a bold forecast of Bitcoin exceeding $300,000 by September 2025. He attributed this projection to the expected influx of institutional money through ETFs and macroeconomic factors such as inflation concerns and a weakening dollar.
Source: Read Full Article