Markets Subdued Despite Rate Cut Hopes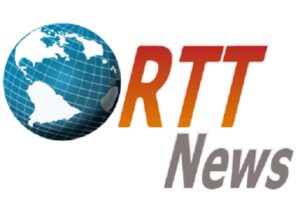 Markets remain subdued amidst data from the U.S. showing an unexpected decline in producer price inflation and a less-than-expected decline in retail sales. Relief that a looming partial U.S. government shutdown has been averted also swayed sentiment. Positive sentiment generated by the more-than-expected decline in inflation in the U.S. as well as the U.K. weakened.
Wall Street Futures portend mild losses on opening. European benchmarks are mostly trading lower ahead of speeches by several ECB officials including President Christine Lagarde. Asian stocks finished trading on a negative note.
Dollar is trading close to the flatline. Bond yields eased across regions and tenors. Crude oil prices declined amidst data showing rising inventories in the U.S. Gold extended gains amidst a spike in rate cut expectations. Cryptocurrencies jumped again on ETF hopes.
Here is a glimpse of the major world markets at this hour.
Stock Indexes:
DJIA (US30) at 34,969.50, down 0.06%
S&P 500 (US500) at 4,502.50, down 0.01%
Germany's DAX at 15,813.85, up 0.42%
U.K.'s FTSE 100 at 7,457.16, down 0.40%
France's CAC 40 at 7,184.27, down 0.35%
Euro Stoxx 50 at 4,312.25, down 0.08%
Japan's Nikkei 225 at 33,424.41, down 0.35%
Australia's S&P ASX 200 at 7,058.40, down 0.67%
China's Shanghai Composite at 3,050.93, down 0.71%
Hong Kong's Hang Seng at 17,816.50, down 1.41%
Currencies:
EUR/USD at 1.0849, up 0.03%
GBP/USD at 1.2399, down 0.15%
USD/JPY at 151.26, down 0.06%
AUD/USD at 0.6493, down 0.18%
USD/CAD at 1.3700, up 0.16%
Dollar Index at 104.42, up 0.03%
Ten-Year Govt Bond Yields:
U.S. at 4.502%, down 0.75%
Germany at 2.6140%, down 0.65%
France at 3.173%, down 0.75%
U.K. at 4.1990%, down 0.73%
Japan at 0.784%, down 0.89%
Commodities:
Brent Oil Futures (Jan) at $80.97, down 0.26%.
Crude Oil WTI Futures (Dec) at $76.61, down 0.07%.
Gold Futures (Dec) at $1,968.65, up 0.22%.
Cryptocurrencies:
Bitcoin at $37,399.08, up 4.55%
Ethereum at $2,045.49, up 3.01%
BNB at $252.23, up 2.93%
XRP at $0.6454, up 1.88%
Solana (SOL) at $65.69, up 10.17%.
Source: Read Full Article