Mobile Payments Firm Boku Posts 38% H1 Revenue Jump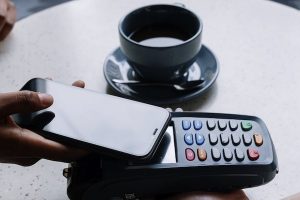 Boku Inc. (AIM: BOKU), which provides mobile payment and identity solutions globally, has published its half-yearly interim financials for the first six months of 2021, reporting a 38 percent jump in group revenue.
The revenue figure for the period came in at $34.2 million, up from the previous year's $24.7 million. The group also consolidated the business from Fortumo, which it acquired on July 1, 2020., Without Fortumo, the payments company's revenue climbed by a solid 21 percent.
The growing business activities also pushed the gross adjusted EBITDA to 61 percent higher at $10.3 million. Operating profits of the company also jumped to $2.3 million from the previous year's $0.2 million.
The pre-tax profits of the payments company climbed to $1.9 million, which is significantly higher than the $0.09 million generated in the previous year.
Demand for Payment Services Is Increasing
Boku is known for its Mobile First Payments Network (M1ST) that provides more than 330 mobile payments methods, according to the company. Headquartered in London, the company has some high-profile clients like Apple, Facebook, Google, Microsoft, Netflix, PayPal, Sony, Spotify and Tencent.
The payments division of the company brought most of the business, generating revenue of $30.7 million, climbing 40 percent from the previous year. Consolidation of Fortumo also helped this figure to jump, but even without the new subsidiary, the figures jump 20 percent.
The monthly active user base of the company also increased 46% as the platform handled $4 billion in total payment volume in the six months.
Boku CEO Jon Prideaux said: "Our short run performance has been strong, we think our long-term future is brighter still. With positive momentum in both the Payments and Identity businesses, I am confident in our ability to meet the revised, increased expectations over the full year.
Source: Read Full Article