NFT Art Sales Reached All-Time High of $8.2M in December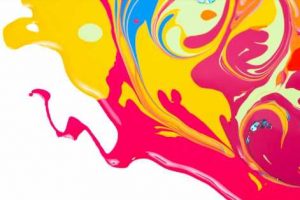 The total trading volume of non-fungible token (NFT) artwork hit an all-time high of $8.2 million in December 2020, according to cryptocurrency art analytics platform CryptoArt.io.
With the lights turned off in museums and galleries due to the coronavirus pandemic, sales of physical art plunged in 2020,but sales of NFT-based art have taken off, reaching an all-time high in December, according to CryptoArt.io data.
Token-based art sales hit $8.2 million in December compared to $2.6 million in November 2020.
Richard Chen, the creator of CryptoArt.io, told CoinDesk, "Crypto natives are starting to understand the value NFTs bring to verifying authenticity of the original artwork. Furthermore, big-name digital artists like Beeple are discovering what NFTs are and how they open up a new business model for artists other than commissions."
CryptoArt.io tracks numerous digital art market places such as Async Art, KnownOrigin, MakersPlace, SuperRare and Nifty Gateway, which was acquired by Tyler and Cameron Winklevoss in 2019.
Most NFT purchases are made using ether or Ethereum-based stablecoins but some platforms such as Nifty Gateway and MakersPlace accept credit card payments as well, said Chen.
More and more artists are now presenting their work in online showrooms and the NFT-based art scene is seeing increased interest.
Read more: NFT Painting of Buterin in Harlequin Garb Sets Record in Weekend Crypto Art Sale
Source: Read Full Article