OptioPay Onboards Naser Al-Shraydeh as New CFO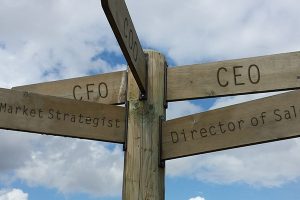 OptioPay, a German fintech platform, announced on Tuesday the rebranding of its platform and also the appointment of Naser Al-Shraydeh as the new Chief Financial Officer.
Al-Shraydeh is joining the company from Bridgemaker GmbH and is bring 15 years of industry experience with him. According to the press release shared with Finance Magnates, he will oversee the strategic financial direction of the business and will further focus on developing business intelligence, performance management, compliance, and HR.
At Bridgemaker, Al-Shraydeh spent more than a year as a VP of Finance and Portfolio Management. He is also holding the position of Interim CFO at aboDeinauto, a Berlin-based automotive company.
His past work experience is focused on merger and accusation consulting and operational strategic finance. He spent years in leadership roles at eBay, KPMG, Lumas, and a few other companies.
"Naser is a fantastic addition to OptioPay's management team and will significantly contribute to strengthening OptioPay's position as a leading open data loyalty platform provider," said Marcus Börner, Founder and CEO at OptioPay.
A Crucial Time to Bring a Finance Expert
Al-Shraydeh appointment at OptioPay came after the company closed its recent Series B financing round led by Eos Ventures Partners, raising €11 million. Founded in 2014, the company is operating in the DACH region and The Netherlands and has onboarded various big names from the financial industry as clients.
Additionally, the company is launching a new open data product suite, which is targeting three customer bases – consumers, publishers, and advertisers – bringing value to all.
"He is joining OptioPay in one of the most exciting phases, as we are committed to create the best returns for our customer ecosystem through our new product suite, branding and positioning," Börner added.
Source: Read Full Article