Research: China Still Dominating the Cryptospace Despite Regulatory Bottlenecks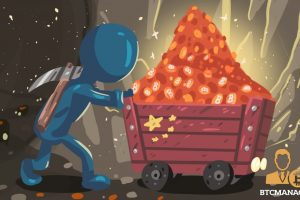 The latest research report released by Messari has revealed that the Asian region still dominates the cryptocurrency markets, with China leading the pack, despite the country's overly strict, albeit draconian digital assets regulation.
Asia Remains the World's Crypto Giant
Japan's mysterious Satoshi Nakamoto started the cryptocurrency movement and it's not a surprise that 12 years down the line, the Asian continent still occupies the frontline in the revolution, with bitcoin (BTC)-hating China leading the pack.
Specifically, "Asia's Crypto Landscape," a report released by Messari analyst Mira Christanto, has revealed that the continent is still the world's biggest crypto market and the Chinese people have found a way to trade digital currencies in spite of the existing blanket ban on exchanges by the government.
With top bitcoin mining firms like Bitmain, Canaan Creative, and a host of others having their headquarters in China, the country easily controls a massive 65 percent of the global bitcoin hashrate, dwarfing that of the United States (7.24 percent), Russia (6.9 percent) and Venezuela (0.43 percent).
Strict Currency Controls Fueling China's Cryptospace 
While China has a buzzing blockchain technology ecosystem, with President Xi Jinping recently endorsing the nascent distributed ledger technology (DLT) and urging the nation to deeply explore it, the Asian giant has since turned its back to bitcoin and other cryptocurrencies, preferring to develop its own digital yuan instead.
According to the report, Asia accounts for 43 percent of global crypto transactions ($296 billion), with East Asia taking up a large chunk of that figure. For context, Europe manages just 12 percent of the global crypto transactions and Latin America accounts for just seven percent. 
As reported by BTCManager,  in 2020 alone, China's crypto outflows amounted to a massive $17 billion, an over 50 percent increase compared to 2019's figure which stood at $11.4 billion. This huge spike is partly due to the fact that Chinese citizens are now buying up more cryptocurrencies in a bid to hedge against the weakening yuan.
Also, the country's strict monetary policy, which only allows citizens to buy up to $50k in foreign currencies each year, has triggered a serious demand for stablecoins like tether (USDT), which is currently the biggest crypto in China.
Source: Read Full Article