Ripple Abandons Deal To Acquire Fortress Trust But Will Keep Its Stake In The Firm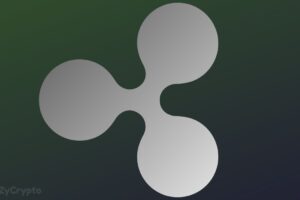 In a surprising turn of events, Ripple has confirmed it has decided against the outright acquisition of Nevada-based chartered trust company Fortress Trust, just 20 days after claiming it would do so.
Ripple Pulls Out Of Fortress Acquisition Deal
Ripple has pulled the plug on the proposed Fortress Trust acquisition plans.
"We've since made the decision not to move forward with an outright acquisition, though Ripple will remain an investor in Fortress," Ripple boss Brad Garlinghouse said on X (Twitter) on Thursday.
The relationship between Ripple and Fortress goes back to 2022 after the former invested in the latter via a seed round.
Garlinghouse noted that Fortress Trust has a strong team behind it, creating valuable products. "While this outcome is different from what was originally planned, we'll continue to support them and hope to work together in the future," he added.
Ripple first announced its intended acquisition on September 8, intending to use its payments tech for FortressPay. This came shortly after Ripple acquired Swiss custody startup Metaco for $250 million. One noteworthy feature of the proposed deal was the potential expansion of Ripple's license portfolio in the United States. Fortress Trust holds the coveted Nevada Trust license, and its strategic acquisition by Ripple would have bolstered the payment firm's regulatory status.
Days later, Fortress Trust acknowledged that the acquisition was accelerated by a security incident involving one of its third-party vendors Retool, that had fallen victim to a phishing attack. Ripple later revealed that it covered losses suffered by Fortress' hacked customers as part of the deal.
Fortress CEO Scott Purcell told Bloomberg that his company plans to repay Ripple for the bailout after it collects its funds from Retool. Purcell also revealed that the deal fell through due to internal discord at Ripple, indicating that some employees "pushed back" against the acquisition.
Source: Read Full Article