Ripple's XRP Whales Bank On A Massive Bull Run As Historic Price Eruption To $1 Beckons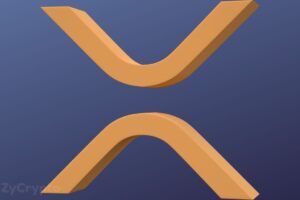 Despite declining in recent days as the U.S. Securities and Exchange Commission punts on Bitcoin exchange-traded fund approval decisions yet again, the world's 5th largest cryptocurrency has been on whales' radar.
Well-known crypto expert Ali Martinez notes that the notable rise in its whale transactions could prove a harbinger of a strong rebound move.
Whales Buy XRP Price Dip
Ali Martinez, a well-known crypto analyst, recently shared his thoughts on the price performance of Ripple's XRP on the X social media platform.
Martinez points out that the price of XRP has plummeted 18% over the last 10 days. Notably, whale wallets have raised their net holdings during the same period. After reaching a local peak in July, following Ripple's major legal win against the Securities and Exchange Commission, XRP has struggled to mount a full-blown upsurge.
The surge in whale activity alongside the price slide indicates strong buying sentiment among the richest XRP investors. Simply put, XRP whales have bought the price dip and are betting on future gains.

If XRP's whale participation continues, then we can expect the cross-border payments token to enter an exponential growth phase in the near to medium term.
XRP Price Ready For Take Off?
On Nov. 13, a rumor about a BlackRock exchange-traded product (ETF) based on XRP sent the crypto asset flying 12% to roughly $0.75 in just half an hour. However, Bloomberg's ETF analyst Eric Balchunas swiftly debunked the false filing, resulting in a quick tumble back to XRP's previous value on the day.
XRP traded at 60 cents at the time of writing, down 1.8% in the past day, CoinGecko data shows. That being said, a decisive breakout above the current resistance zone around $0.74 will put XRP price en route toward $1 before year-end or early next year in a full-fledged rally.
Source: Read Full Article