SEC sues Kraken alleging it's an unregistered exchange, mixes user funds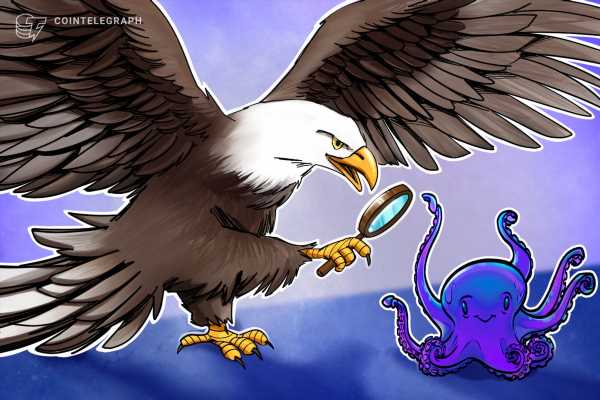 The United States Securities and Exchange Commission (SEC) has sued Kraken alleging it commingled customer funds and failed to register as a securities exchange, broker, dealer, and clearing agency with the regulator.
In a Nov. 20 complaint in a California District Court, the SEC claimed that since 2018 Kraken had operated as a platform that unlawfully facilitated the buying and selling of cryptocurrencies.
"Without registering with the SEC in any capacity, Kraken has simultaneously acted as a broker, dealer, exchange, and clearing agency with respect to these crypto asset securities."
Additionally, the SEC alleged Kraken's business practices and "deficient" internal controls saw the exchange commingle customer assets with its own which the SEC said resulted in a "significant risk of loss" for its clients.
The complaint claimed Kraken had been paying for operational expenses directly from accounts that contained customer assets. 
"We allege that Kraken made a business decision to reap hundreds of millions of dollars from investors rather than coming into compliance with the securities laws," the SEC's enforcement division director Gurbir Grewal said in a statement. "That decision resulted in a business model rife with conflicts of interest that placed investors' funds at risk."
In addition to the allegations made against Kraken, the agency also listed a total of 16 cryptocurrencies as securities, including Cardano (ADA), Algorand (ALGO), Polygon (MATIC) and Solana (SOL). 
Related: Kraken will share data of 42,000 users with IRS
The SEC's complaint alleges Kraken violated the registration provisions of the Securities Exchange Act of 1934. It's seeking Kraken to pay penalties, injuctive relief and requests that the exchange disgorge its "ill-gotten gains."
On Feb. 9, Kraken reached a $30 million settlement with the regulator, where it agreed to cease offering crypto staking products and services to U.S. customers. 
Magazine: Breaking into Liberland — Dodging guards with inner-tubes, decoys and diplomats
Source: Read Full Article