Shiba Inu Bulls Look To SHIB For Explosive Growth Amidst Super Bullish Ecosystem Plans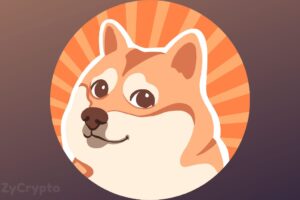 Shiba Inu Bulls Look To SHIB For Explosive Growth Amidst Super Bullish Ecosystem Plans
Shiba Inu (SHIB), the second-largest meme cryptocurrency by market valuation, has experienced a meteoric rise, surging by just over 10% in the past week. The cryptocurrency's volume has also seen a significant uptick, increasing by approximately 62% to $283 million in the past 24 hours.
While Shiba Inu initially gained popularity as a speculative asset, it has evolved into a fully-fledged ecosystem with a growing range of utilities, drawing in investors from all corners of the crypto market.
The recent surge in Shiba Inu's value can be attributed to various developments within the ecosystem, with the most significant being the unveiling of the "Big Plan from the Shiba State 2024/2025" by Lucie, Shiba Inu's marketing specialist.
Earlier last week, Lucie took to the X platform to reveal the ambitious strategy. Outlining the initiative's aims, key among them being giving "more power to everyone." According to the pundit, this would decentralize the governance of Shibarium, putting more decision-making power in the hands of the community and reducing reliance on central control.

Another key point of the plan was preventing the dominance of a few entities.
"By involving all tokens in voting, we avoid the risk of a few dominating the decisions, ensuring a balanced ecosystem." She wrote.
Lucie also emphasized encouraging active participation within the Shiba Inu community. She disclosed that high-voting power tokens may incentivize engagement and collaboration.
The final piece of the puzzle is the focus on sustainable growth. She emphasized that by embracing decentralization and community empowerment, Shiba Inu aims to pave the way for long-term, sustainable growth through collective decision-making and active participation.
Lucie's message aligns with Shiba Inu's lead developer, Shytoshi Kusama, who expressed a desire to unite pro-Shiba Inu influencers and their efforts. In a tweet on November 4, Kusama emphasized community involvement and collaboration, underscoring that Shiba Inu intends to operate as a decentralized and inclusive ecosystem.
Meanwhile, these developments coincide with the recent launch of "The Shib Magazine," released on November 7. This publication, which experienced a brief hiatus, is now back with insightful articles, news, and the exciting news of 1,000 free NFTs of the first edition cover for readers.
The Shiba Inu team also introduced the Shib Wallet, designed to enhance the crypto experience for its users. As per a blog, the wallet will have a unique feature that allows users to recover it even if they forget their seed phrase, ensuring secure and user-friendly crypto management.
That said, as Shiba Inu continues to make strides in its ecosystem development and community involvement, the future looks promising for Shiba Inu's ecosystem, positioning SHIB for explosive growth.
At press time, SHIB was trading at $0.0000089 after a 2.35% drop in the past 24 hours.
Source: Read Full Article