Shocker As Terra's Do Kwon Admits To Falsifying Trading Volumes In Leaked Slack Chats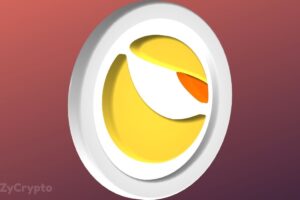 Fallen crypto star Do Kwon reportedly admitted to manipulating trading volumes to attract investors, Slack messages presented by the U.S. Securities and Exchange Commission (SEC) in court as evidence shows.
Terra's Do Kwon Exposed
Terraform Labs co-founder Do Kwon has been accused of conducting fraudulent transactions during Terra's development.
A September 22 court filing by the SEC shows a Slack chat between Do Kwon and Terra co-founder Labs Daniel Chin, where they brainstorm strategies to boost investor interest in Seoul-headquartered fintech firm Chai.
According to the leaked text message exchange, Kwon tells Shin: "I can just create fake transactions that look real…which will generate fees." Chin asks Kwon what if "people find out it's fake," to which Do Kwon replies: "I won't tell if you won't."
Kwon further posited that it would be difficult for investors to uncover that the transactions had been falsified.
"All the power to those that can prove it's fake," he allegedly says, adding that he would be doing everything he could to ensure the scheme is not exposed.
"Because I will try my best to make it indiscernible."
Chai teamed up with Kwon's Terra to accelerate payments. However, Terra imploded in May 2022, and now the SEC is accusing Kwon of fraud. Notably, the regulator alleges in its complaint that the tie-up was different from what was marketed to investors and that Terra never actually replaced Chai's payment systems.
"Chai payments did not use the Terraform blockchain to process and settle payments," the SEC said. "Rather, Defendants deceptively replicated Chai payments onto the Terraform blockchain, in order to make it appear that they were occurring on the Terraform blockchain, when, in fact, Chai payments were made through traditional means."
Do Kwon Says Text Messages Are Irrelevant As Evidence
Do Kwon has predictably rejected the latest evidence presented against him, claiming it was quoted out of context. His legal team argued that Kwon and Shin were discussing the possibility of staking LUNA tokens with validators and not about falsifying Chai transactions:
"Finally, the SEC misstates evidence in its gratuitous effort to prejudice Mr. Kwon in a procedural motion having nothing to do with the merits (or lack of merit) of the SEC's case."
In the meantime, Kwon has requested a federal court to deny the SEC's request to extradite him to the U.S. and question him regarding the catastrophic collapse of his firm's tokens, TerraUSD and LUNA.
The attorneys argue that it would be "impossible" to take the Terra founder to the United States as he remains incarcerated indefinitely in Montenegro.
Source: Read Full Article