SIX Swiss Exchange Posts Trading Turnover of CHF 115.1 Billion in November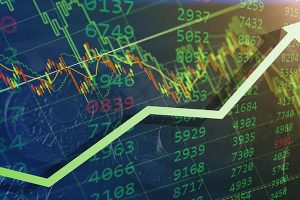 SIX Swiss Exchange today reported its trading metrics for November 2021. The exchange posted substantial growth in trading turnover and the number of transactions during the recent month. With a month-on-month (MoM) increase of 24%, trading turnover on the SIX Swiss Exchange reached 115.1 billion in November 2021.
On the other hand, the total number of transactions reached 5,506,130, an increase of 13.5% compared to the previous month. Since the start of 2021, the overall trading turnover on the SIX Swiss Exchange reached CHF 1,183.3 billion with a total of 58,090,499 transactions.
The details shared by the exchange indicate that the highest single-day trading turnover was recorded on 30 November. A total of 363,774 trades were recorded on the same date. In terms of trading activity across products related to cryptocurrencies, SIX saw a mixed picture last month.
"The highest turnover on a single trading day was recorded on 30 November, which saw securities worth a total volume of CHF 11.3 billion changing hands. The highest number of trades was also recorded on 30 November, with 363,774. The stock that generated the highest turnover during the reporting month was NESTLE N with CHF 8.8 billion; ROCHE GS was the most traded stock with 284,817 transactions. In November, products with cryptocurrencies as underlyings reached a trading turnover of CHF 749.4 million (-13.8% compared to the previous month)," the exchange noted.
Crypto Products
SIX is known as one of the world's leading platforms for innovative crypto products. Prominent global financial services providers selected SIX to launch crypto ETPs during the first half of 2021. In January, CoinShares launched a Bitcoin ETP on SIX. In the latest report, SIX highlighted a jump in the overall transactions of crypto-related products despite a dip in trading turnover.
"In total, 150 products were traded on the Swiss stock exchange, and 36,070 transactions were concluded (+11.0% compared to the previous month). The highest turnover and the most transactions in November were recorded by ETPs: ASOL on Solana with CHF 87.9 mn and AETH on Ethereum with 4,905 trades," SIX added.
Source: Read Full Article